AIIMS Bhubaneshwar should focus on health research: Nadda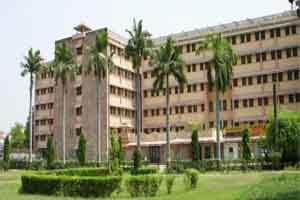 Union Health Minister J.P Nadda  said that the newly- inaugurated All India Institute of Medical Sciences (AIIMS) here should take steps towards research and explore new avenues of expanding tertiary healthcare delivery.
Presiding over the governing body meet of the AIIMS, Nadda said: "The health ministry supported all efforts aimed at making these institutes as centres of excellence which provided best healthcare to the people.
"I assure you all support from the ministry for your endeavours towards tertiary healthcare services to the people."
During the meetings, various issues of expansion and equipping the AIIMS Bhubaneswar in terms of infrastructure, human resources, faculty and doctors were discussed.
Also present at the meetings were MP Sarojini Hembram and Health Secretary B.P. Sharma among others.