AIIMS Bhubaneswar faces hurdles in quality faculty recruitment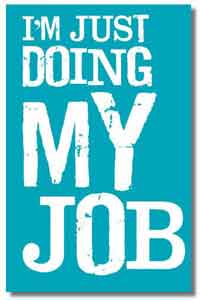 AIIMS Bhubaneswar had recently advertised for around 235 job posts of faculty members in 40 disciplines.  However, the institute has raised concern over the poor response received for the vacant posts, in a review meeting with the ministry of health and family welfare.
This news raises a further concern over the fact that the institute has 100 MBBS seats and plans to start PG courses in basic medical disciplines such as anatomy, physiology and biochemistry soon.
The shortage of quality faculty at all four levels required by the institute, which includes, assistant professor (entry level), associate professor, additional professor and professor (senior most), will adversely affect the situation.
Out of the 40 posts vacant of professors, there is only 20 posts which are likely to be filled up.  Even the reserved posts for SCs and STs in all the four levels have not receive enough applications.
What's worst, the initial response for basic posts in vacancies in super specialities such as nephrology, surgical gastroenterology and surgical oncology, is not good.
Director Ashok Mohapatra is implied to have said that even though shortage of medical facility continues to be a nationwide concern, AIIMS is a premier institute, and we cannot compromise of the quality of the hiring faculty, even under this situation.
"Finding medical faculty is a big problem across the country. Moreover, keeping in mind the AIIMS mandate of a premier tertiary care institution, we can't compromise on quality while hiring the faculty. This makes our job tougher, he said.
As reported by
TOI
, Mohapatra said the problem is not discipline-specific. For Bhubaneswar AIIMS, location disadvantage may be one of the factors. Experienced medical teachers settled in bigger cities may not be willing to come here, he said.
He said such problems were not unexpected and an institute of AIIMS stature would not come up night. The AIIMS hospital, which currently has 380 beds, is projected to be a 1,000-hospital when fully commissioned. In its around three year of existence, AIIMS has treated over seven lakh patients on its outdoors by now.