AIIMS Bhubaneswar releases 119 vacancies for Senior Resident post, Details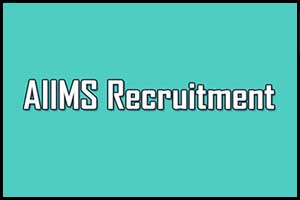 Bhubaneswar- The All India Institute of Medical Sciences, Bhubaneswar (AIIMS Bhubaneswar) has released 119  job vacancies for Senior Residents (Non - Academic) post on the tenure of 3 years.
AIIMS Bhubaneswar is one of the Institutions of National Importance (INIs) in India established by an Act of Parliament and modelled on AIIMS New Delhi.
Last date of Application- 31st July 2019
For more details about Senior Resident Qualification, Age, Pay Allowances, and much more click on the given link:
https://medicaljob.in/jobs.php?post_type=&job_tags=Bhubaneshwar+vacancies+2019&location=&job_sector=all
Senior Resident Vacancy Details:
Total no. of Vacancies-119
The Vacancies are in the Department of Anaesthesiology, Anatomy, Biochemistry, Burns & Plastic Surgery, Community Medicine, Dermatology, Endocrinology, ENT, FMT, Gastroenterology, General Medicine, General Surgery, Medical Oncology / Haematology, Microbiology, Nephrology, Neurology, Nuclear Medicine, Obst. & Gynaecology, Ophthalmology, Orthopaedics, Pathology, Paediatric & Neonatology, PMR, Psychiatry, Radiodiagnosis, Radiotherapy, Transfusion Medicine, Emergency Medicine, Urology and Hospital Administration.
Terms & Conditions:
• Canvassing information of any kind will lead to disqualification, incomplete applications will not be considered and will be REJECTED. No interim correspondence shall be entertained.
• The prescribed qualification is minimum and merely possessing the same does not entitle any candidate for selection.
• The appointees shall be granted leave in accordance with the instructions issued by the Government of India from time to time.
• Private practice of any type is strictly prohibited.
• He / She may work in shifts and can be posted at any place in the Institute as per the discrimination of the MS/Dean/Director.
• He/ She is expected to abide by the rules of conduct and discipline as applicable to the Institute employees.
• The candidate should not have been convicted by any Court of Law.
• In case, any information is given or declaration by the candidate is found to be false or if the candidate has willfully suppressed any information relevant to this appointment, he/she will be liable to be removed from the service and action will be taken as deemed fit by the Competent Authority.
• The decision of the Competent Authority regarding the selection of candidates will be final and no representation will be entertained in this regard.
• The Competent Authority reserves the right of any amendment, cancellation and changes to this advertisement as a whole or in part without assigning any reason or giving notice.
• All disputes will be subject to jurisdictions of High Court, Cuttack (Odisha).
• Candidates working in Govt. / Semi-Govt., PSU should apply through proper channel only. The in-service candidates will not be permitted for examination / Interview, without "No Objection Certificate" from the employer. In this connection, it is mentioned that as per the terms and conditions of the Central Residency Scheme, their engagement is to be regulated as per the CCS (Temporary Service Rules). As per rule 1(3) of the CCS (TSR) that these rules shall apply to all persons who hold a Civil Post including all civilians paid from defence service estimate under the Govt. of India, and who are under the rulemaking control of President, but who don't hold a lien or suspended lien on any post under the Govt. of India or State Govt.