AIIMS Doctors Call off Strike, After Department head replaced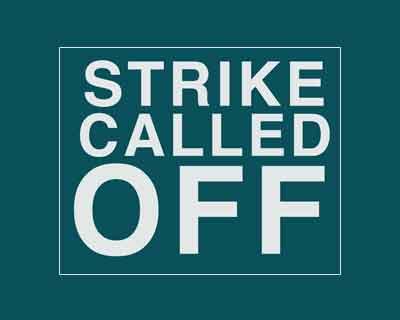 New Delhi : After three days of restraining from duty, the resident doctors at AIIMS finally called off their strike after the senior doctor, who had allegedly slapped one of their colleagues in front of patients and other staffers, was replaced till the completion of inquiry.
ANI reports that Dr. Atull Kumar has been replaced by Dr. Pradeep Sharma till the inquiry is completed.
Medical Dialogues team had earlier reported that around 1500 resident doctors associated with the All India Institute of Medical Sciences (AIIMS), New Delhi have declared an indefinite strike after one of their colleagues was allegedly assaulted by a senior doctor.
Read Also: 1500 AIIMS resident doctors on strike after colleague slapped by senior Professor
 The senior doctor of AIIMS whose alleged assault on a resident doctor triggered a strike at the premier hospital, during the day tendered a written apology and proceeded on leave on the directions of an internal probe panel.He also appeared before the inquiry committee which was constituted after the protesting resident doctors demanded his immediate suspension.
"The faculty member concerned has proceeded on leave in compliance with the directions of the inquiry committee till the inquiry proceedings are completed or further directions," AIIMS administration stated.
The resident doctors, who have been on strike since Thursday, paid no heed to the AIIMS Director's appeal to call off their protest and return to work. However, later in the evening the strike was called off following the announcement that senior doctor had been replaced