AIIMS launches online video consultation alternative for patients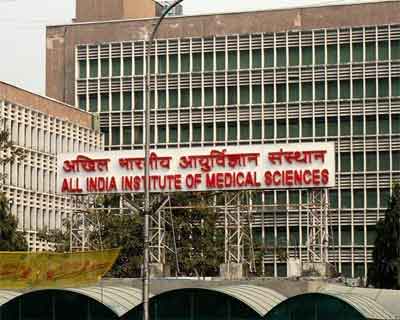 New Delhi: All India Institute of Medical Sciences (
AIIMS
) has come up with an online terminal to ease the burden over doctors' shoulders working at the premier hospital along with the patients coming from far off places.
The institute has recently incorporated an online video consultation link on its website, though which a patient can directly take medical consultation, especially second opinion and post surgery pointers & care directions.The patients will need to take prior appointment with the doctor through the online link itself.
The video conferencing link is also equipped with choice of uploading Discharge Summary and clinical investigation reports.
AIIMS took a dry run for the new online OPD consultation pathway, and it remained successful, reports 
TOI
.
The benefits of the initiative taken by the government medical institution are expected to be carried to patients and doctors, alike.
As per a doctor, "Today, majority of specialist doctors are concentrated in metro cities. The use of such technology can help reduce the gap of specialists in small cities and villages as even the local doctors can use it to treat local patients."
The distance between consulting doctor and patient will also be reduced with the aid.
Doctors from 20 different departments of the premier hospital have shown their support to the initiative and planning to take out time for video consultation as well. Departments include, medicine, gastroenterology and cardiology, have consented to taking out a couple of hours daily for the job, said officials.
Elaborating on medico-legal aspects, Dr Deepak Agrawal, who heads the IT division within AIIMS, quoted "this consultation will not be valid for medico-legal purposes as it will be given without the physical presence of the patient."
He added, "The AIIMS video clinic has been developed by National Informatics Centre. It allows uploading of discharge summary and investigation reports. We will be deputing nurses trained in IT to coordinate with the doctors for video calls in the time allotted for each patient."
AIIMS on daily basis deals with around 10,000 patients from across the state and outside. Out of the amount 50% are follow-up cases, while 40% come for a second opinion.
"The AIIMS video clinic is also going to be a highlight of the health pavilion at International Trade Fair, starting from Monday," said a senior doctor.