................................ Advertisement ................................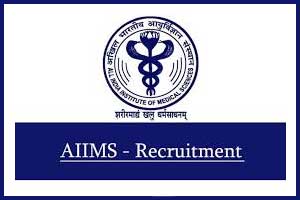 New Delhi: To fill up huge vacancies of doctors and faculty positions in the upcoming branches of All India Institutes of Medical Sciences (AIIMS), the Union Health Ministry has formulated a new protocol to induct all the institute's postgraduates during placement.
Confirming the move, the Health Minister JP Nadda told TOI, "The placement protocol will ensure that we do not lose doctors to private hospitals because of any delay in the recruitment process."
"Senior residents of AIIMS can now be put as faculty in any AIIMS-like institution. We will work to see that AIIMS postgraduates become AIIMS faculty. Earlier, four AIIMS senior residents would apply for faculty posts but only one would get in due to procedural delays. Now, the recruitment process has been reviewed to ensure no time is lost vis-à-vis appointing AIIMS senior residents as faculty at new AIIMS institutions. This has been done to take the AIIMS culture to new institutions coming up under the big brand name. AIIMS is a culture," Health Minister JP Nadda told The Tribune.
................................ Advertisement ................................
The minister also pointed out that as per the earlier faculty rules, every faculty appointment had to ratified by the general body (GB) of each AIIMS-like institution. Since the general body would meet once in every six months, the organizations would lose qualified practitioners to the private sector
In favor of this, the ministry is proposing changes in the Faculty Rules by delegating powers of the Institute Body (IB) and Governing Body (GB) to the selection committee, which can select and appoint doctors directly, the IB and GB, will ratify these appointments later.
................................ Advertisement ................................
Following is the status of the posts and vacancies six new AIIMS till 2017:
Out of 1,962 posts of senior resident doctors, only 399 posts were filled
Only 212 posts were filled out of 1,806
Around 583 have been filled out of the sanctioned 1,830 faculty posts in the institutes.
 "Many doctors who do not get a job in the New Delhi campus choose to join private institutions or go abroad. We want to retain our talent by consolidating all vacancies and making an advance offer," Nadda stated earlier.
In order to curb the situation of brain drain, a dedicated placement cell's plan had been announced by the Health Minister a few weeks ago.
Read Also: Union Health Ministry plans Placement Cell at AIIMS
In 2006, the government decided to open an institute such as AIIMS in different areas of the country so that people from other parts of the country did not have to come to Delhi for treatment.
Apart from AIIMS in Delhi which alone sees 25,000 patient registrations on a daily basis, there are six other AIIMS in Bhopal, Bhubaneswar, Jodhpur, Patna, Raipur and Rishikesh.
The other planned AIIMS are at Bathinda (Punjab), Rae Bareli (UP), Mangalgiri (Andhra Pradesh), Kalyani (Bengal), Gorakhpur (UP), Kamrup (Assam) and Bilaspur (HP) all will be operational by 2020-21. AIIMS at Samba (Jammu), Awantipora (Kashmir), Deogarh (Jharkhand) are also in the pipeline. Site selection process for AIIMS in Tamil Nadu, Bihar and Gujarat will start soon.
Read Also: No Funds for 4 New AIIMS: Health Ministry looks to HRD Ministry to borrow funds
Garima joined Medical Dialogues in the year 2017 and is currently working as a Senior Editor. She looks after all the Healthcare news pertaining to Medico-legal cases, MCI/DCI decisions, Medical Education issues, government policies as well as all the news and updates concerning Medical and Dental Colleges in India. She is a graduate from Delhi University. She can be contacted at editorial@medicaldialogues.in Contact no. 011-43720751
To know about our editorial team click here
7 comment(s) on AIIMS PG Passouts to be hired directly at AIIMS as Faculty: Nadda