AIIMS temporary court: Unnao victim's testimony recorded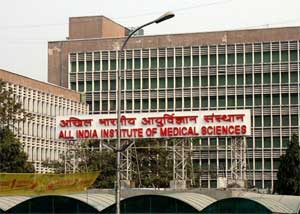 New Delhi: A temporary court was set up in All India Institute of Medical Sciences here on Wednesday to record the statement of Unnao gang rape case survivor.
District Judge Dharmesh Sharma, recorded the statement of the victim in an "in-camera" proceeding in Trauma Centre of AIIMS.
Main accused, expelled BJP MLA Kuldeep Singh Sengar and his accomplice, Shashi Singh, were also produced in the court in AIIMS.
The Supreme Court has asked the authorities to conduct the legalities in such a way that Sengar and the victim do not face each other.
Proceedings took place in a closed room and no audio or video recording were allowed. Even the CCTV cameras at the Trauma Centre were switched off during the hearing.
The victim, a minor at that time, was allegedly gang raped by Sengar and others two years ago. Her father died in police custody last year.
Read Also: AIIMS to turn into temporary court for recording of Unnao victim's statement
In July this year, the victim, her aunt and aunt's daughter were critically injured in a car-truck collision in Rae Bareli. Aunt and her daughter died in the accident, while the victim was hurt grievously.
The victim was airlifted from Lucknow to AIIMS on the orders of the Supreme Court which also transferred the cases related to the alleged gang rape to Delhi and fixed a time limit of 45 days for completion of the trial.
Read Also: Strict view to be taken if MS AIIMS Trauma Centre fails to give Unnao rape survivors medical report: Court