Air ambulance crash: Medanta docs suffered 25-40 percent burns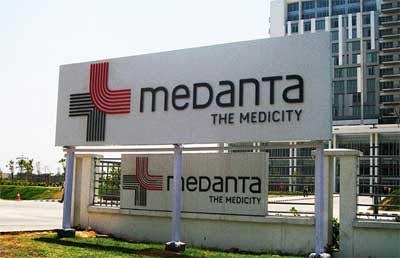 New Delhi: The two Medanta hospital doctors, who suffered burn injuries in the air ambulance mishap in Bangkok, continue to remain critical at a hospital in the Thai capital.
Dr Shailendra Kumar Arya, from department of critical care, and Dr Komal Bharti, from the department of anaesthesia, suffered burn and smoke related injuries ranging between 25 to 40 per cent, said a senior doctor from Medanta hospital.
Medanta Chairman Dr Naresh Trehan visited the doctors, who are admitted in the intensive care unit (ICU) of the Bangkok hospital on Tuesday to ensure proper treatment for them.
He also met their family members who are currently in Bangkok.
Meanwhile, the nurse and the senior pilot of the chartered plane who suffered minor injuries are in the process of being discharged.
A team of doctors from the hospital are already in the Thai capital assisting with the treatment of the injured staff.
The plane took off from New Delhi for Bangkok on March 5 en route to Bangkok and took a refuelling stop at Kolkata in the afternoon. It later crash landed at Nakhon Pathom airport.
The plane was carrying the two doctors and the nurse apart from the two pilots, one of whom was killed in the mishap.
The team was on its way to ferry a patient, who was to be shifted to Medanta for treatment.