All Delhi government hospitals to get NABH accreditation : Health Min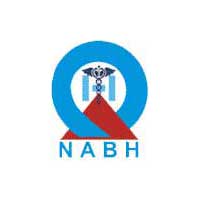 New Delhi: Seeking to ensure quality healthcare services, the Delhi government has initiated the process of getting all its hospitals accredited with Pt. Madan Mohan Malaviya Hospital obtaining a certification from an accreditation body.
The Pre-Accreditation Entry Level Certificate has been provided to the hospital in Malviya Nagar area by NABH (National Accreditation Board for of Hospitals & Health Care Providers).
Health Minister Satyendar Jain has directed the department to encourage and persuade all city government hospitals to obtain the NABH accreditation by achieving high quality patient care.
He said so far only major private hospitals had taken the lead in obtaining this accreditation and government hospitals, which cater to the health requirements of large number of people, must match the private hospitals in quality assurance for patients.
"Pt. MMM Hospital had applied for this Pre Accreditation Entry Level certificate from NABH in October 2016, and was assessed by the assessors designated by NABH on November 18, 2016," Jain was quoted as saying in a statement.
The hospital got the accreditation on January 17, and it will be valid for a period of two years.