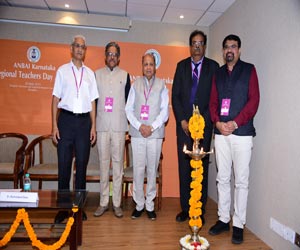 Karnataka: PG Medical Seats in the country through the medium of Diplomate National Board courses (DNB courses) at specialist hospitals in the country are going to see a tremendous rise in the coming years, with the National Board of Examinations relaxing various criterion for DNB courses
Information to this effect was given at joint interactive session between NBE, NITI Aayog and ANBAI stakeholders and the ANBAI Karnataka Teachers Day awards 2019 ceremony that was held at Bhagwan Mahaveer Jain Hospital, Bangalore
NBE President Dr. Sheth apprised of the various measures being taken to increase the number of seats in postgraduate training to meet the huge shortage that exists today. The Railway Hospitals, public sector hospitals and army hospitals will now start training postgraduates and to facilitate this the requirements for National board training centres have also been modified, without compromising on quality. The NBE president mentioned the target to go upto 10,000 DNB seats across the country in the coming two years.
Apprising the Medical Dialogues team about the developments, Dr Alex Thomas, President of ANBAI informed," Many relaxations have been done to facilitate hospitals to start DNB courses. Now hospitals with 150+ beds can also start offering DNB courses in 03 programme(All DNB or All FNB or DNB & FNB). Further, now faculty requirements have also been made to 2 full time consultants (1 PG Teacher + 1 Senior/Junior Consultant), which was earlier 2+2. To ensure quality of teaching is maintained, NBE officials have promised to bring in online assessment of hospitals."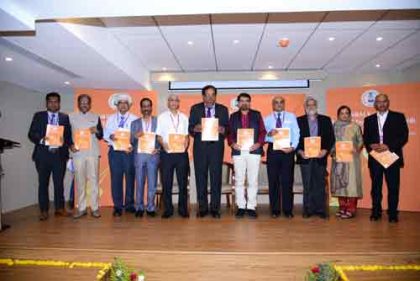 The event organised by  Association of National board accredited Institutions (ANBAI) saw interactive meeting with the President, National board of examination, Dr Abhijat Sheth, Executive Director, Dr Rashmikant Dave, NBE on the various issues facing the institutions relating to NBE courses.
Dr Alexander Thomas President of ANBAI also shared the various steps being taken especially in Karnataka wherein for the first time in the country DNB courses have been started in the Govt district hospitals. Last year about 60 seats in district hospitals in Karnataka were approved by NBE through the efforts of ANBAI.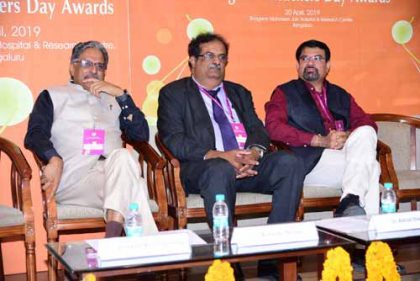 Dr Parimala from the Government of Karnataka explained the benefits that have accrued because of this. Earlier though consultant posts were auctioned by the government of Karnataka there were no takers, however when training posts were advertised for NBE, all such posts were filled. These consultants in addition to training also see patients. Students (including those with diploma) have contributed much to improve the quality of care in these district hospitals. More importantly, each candidate who passes will have to serve a 2 year bond with the government. All these measures will very soon ensure that quality specialises healthcare is available to all the citizens of Karnataka. Similar efforts are being made in other states where ANBAI is playing a facilitatory role. Also importantly NBE has now agreed to give 50% of the seats in district hospitals to respective state governments to allocate as per their own guidelines and rules.
An interactive session was held between the President, Executive Director of NBE along with Dr Vinod Paul, Chairman of Board of Governors, MCI and Member NITI Aayog and representatives from about 15 states from all over the country participated. These stakeholders represented smaller hospitals and single speciality hospitals. Dr Devi Shetty founder patron of ANBAI was also present at this discussions. Dr Paul felt it was important to utilise every bed in the country for training. Many suggestions were made as to how this could be done without compromising the quality of training. It is important that quality teachers are produced to ease the crisis in this area.
ANBAI also honoured 40 senior teachers who had significantly contributed to promoting NBE programmes in Karnataka
Garima joined Medical Dialogues as Reporter in 2017. She covers all the Healthcare news in different categories. She is a graduate from Delhi University. She can be contacted at editorial@medicaldialogues.in Contact no. 011-43720751
22 comment(s) on Conditions to offer DNB courses eased, Soon Online assessment to ensure quality at hospitals: NBE officials