Andhra Pradesh: State govt launches 275 mobile hospitals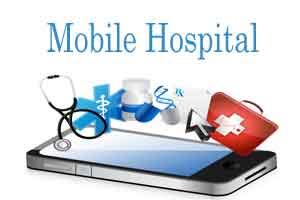 Andhra Pradesh: Local government has launched 275 mobile hospitals called 'Sanchara Vaidyasalalu' with an objective to provide access to healthcare across different nook and corner of the state.
Every mobile hospital unit will consist of a doctor, nurse, pharmacist and lab technician, besides also stocking immunisation vaccines. It will also be fully-equipped to handle diagnosis services and treatment.
The services to be provided free of cost, will have the whole unit visits scheduled to fixed areas once in a month. The medical facilities along with the medical staff will provide healthcare free of cost to the needy and the poor.
Coinciding with this announcement is infrastructure development news at the government area hospitals-which will now organise CT scan tests at 4 such hospitals. Earlier, it was only provided at medical colleges and few district hospitals in the state.
Beginning today, it will also be performed for free in area hospitals at Tekkali in Srikakulam district, Chirala Area Hospital in Prakasam, Gudur in Nellore district and Proddatur in Kadapa district.
Taking note of the severe severe diarrhoea cases among children hitting the state, the  government also introduced Rota Virus Vaccine (RVV), while making a commitment to administer the vaccine to children in three doses at 6 weeks, 10 weeks and 14 weeks.
It has also Inactivated Polio Vaccine (IPV) to ensure double protection to children from Polio.
Express reported that though the World Health Organisation (WHO) declared India as polio-free nation in 2014, the government is still administering the pulse polio drops.
However, after suspecting that orally administered drops are emerging as cause for the polio, it introduced IPV to inject it to the babies at 6 weeks and 10 weeks.