Standards of monitoring during anaesthesia and recovery: 2021 Guideline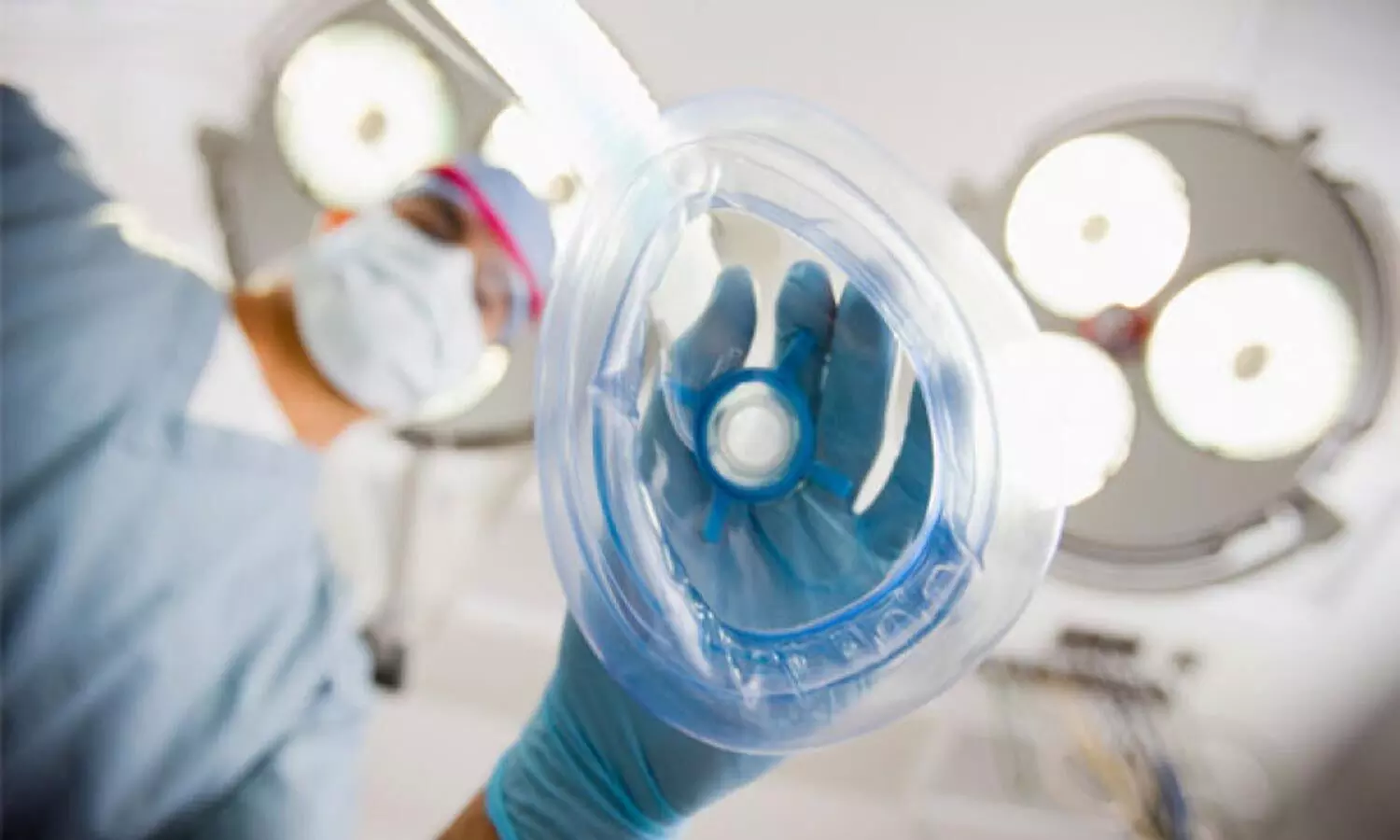 UK: The Association of Anaesthetists has released an updated guideline for standards of monitoring during anaesthesia and recovery. The guideline, published in the journal Anaesthesia, is an update to the 5th edition of the Standards of Monitoring published in 2015.
The aim of the document is to provide guidance on the minimum standards for monitoring of any patient undergoing anaesthesia or sedation under the car kie of an anaesthetist. The recommendations are primarily aimed at anaesthetists practising in the UK and Ireland, but it is recognised that these guidelines may also be of use in other areas of the world.
Minimum standards for monitoring patients during anaesthesia and in the recovery phase are included. There is also guidance on monitoring patients undergoing sedation and during transfer. There are new sections specifically discussing capnography, sedation and regional anaesthesia. In addition, the indications for processed electroencephalogram and neuromuscular monitoring have been updated.
Recommendations
1. Adequate supervision requires that an anesthetist should be present throughout the conduct of anaesthesia or the administration of procedural sedation*.
2. General anaesthesia requires minimum monitoring of ECG, SpO2, NIBP and capnography, which should be checked for correct function and begun before induction of anaesthesia and continue throughout anaesthesia, transfer to the post-anaesthesia care unit (PACU) and recovery. Age-adjusted minimum alveolar concentration (MAC) should be monitored during use of inhaled anaesthetic drugs. Capnography should be continued until any artificial airway is removed and a response to verbal contact re-established.
3. Regional anaesthesia requires minimum monitoring of ECG, NIBP and SpO2 which should begin before the procedure, and should be continued for at least 30 min after block completion.
4. Procedural sedation requires minimum monitoring of ECG, SpO2 and NIBP. Capnography should be used during procedural sedation whenever there is loss of response to verbal contact.
5. Transfer requires minimum monitoring of ECG, SpO2 and NIBP. If an airway device remains in place capnography should be used during the transfer of anaesthetised or sedated patients, including from the operating theatre to the PACU.
6. Quantitative neuromuscular monitoring should be used whenever neuromuscular blocking (NMB) drugs are administered, throughout all phases of anaesthesia from before initiation of neuromuscular blockade until recovery of the train-of-four ratio to > 0.9 has been confirmed.
7. Processed electroencephalogram (pEEG) monitoring should be used when total intravenous anaesthesia (TIVA) is administered together with a NMB drug. It should start before induction and continue at least until full recovery from the effects of the neuromuscular blockade has been confirmed. It should be considered during other anaesthetic techniques including inhalational anaesthesia and for the high-risk patient.
8. Capillary blood glucose and ketone monitoring should be immediately accessible in every location where patients are anaesthetised and blood glucose should be measured at least hourly in patients with treated diabetes.
9. Alarm limits for all equipment should be set to patient-specific values before use. Audible alarms should be enabled during anaesthesia.
10. An anaesthetic record should be made with an accurate summary of information provided by all monitoring devices. We recommend automated electronic anaesthetic record systems and that these be integrated into the hospital's electronic health record system.
11. Additional equipment and monitoring that anaesthetists should have access to should include blood gas analysis and haemoglobin measurement and flexible bronchoscopy (for confirmation of tube placement in the airway).
*In hospitals employing Anaesthesia Associates (AAs) in the UK, this responsibility may be delegated to an AA, supervised by a consultant anaesthetist.
Reference:
"Recommendations for standards of monitoring during anaesthesia and recovery 2021: Guideline from the Association of Anaesthetists," is published in the journal Anaesthesia.
DOI: https://associationofanaesthetists-publications.onlinelibrary.wiley.com/doi/10.1111/anae.15501
Source : journal Anaesthesia