FDA approves Zynrelef for managing postoperative pain up to 72 hours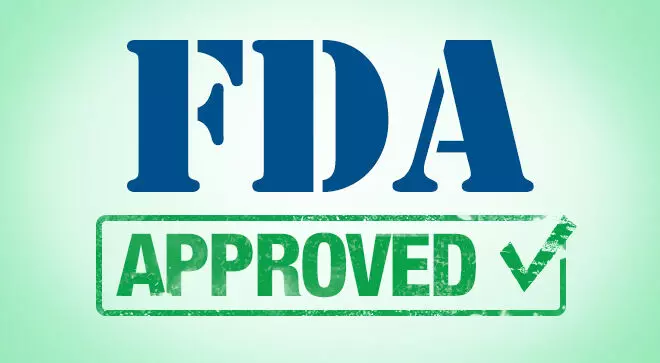 USA: The US Food and Drug Administration (FDA) has given its approval to Heron Therapeutics' Zynrelef (bupivacaine and meloxicam) for the treatment of postoperative pain for up to 72 hours.
With the approval, Zynrelef becomes the first and only FDA-approved extended-release dual-acting local anesthetic, clinically proven to manage pain and to eliminate the need for opioids for up to 72 hours following surgery better than bupivacaine solution, the current standard-of-care.
Zynrelef delivers a fixed-dose combination of the local anesthetic bupivacaine and a low dose of the nonsteroidal anti-inflammatory drug (NSAID) meloxicam. The synergy between bupivacaine and meloxicam in Zynrelef has resulted in patients experiencing significantly less pain, including severe pain, and significantly more patients requiring no opioids (opioid-free) after surgery as compared to the current standard-of-care bupivacaine solution.
"The approval of ZYNRELEF marks an exciting milestone for patients, healthcare providers and pain management. Not just because it can reduce postoperative pain for up to 72 hours, but because for many patients it can eliminate the need for opioids after surgery," Barry Quart, Pharm.D., Chairman and Chief Executive Officer of Heron said in a statement. "We are in a strong position to launch ZYNRELEF, given our highly successful hospital launch of CINVANTI and our pricing and unprecedented value proposition, which will ensure broad access for patients and healthcare providers. Our existing commercial team will immediately begin working with current accounts to gain formulary access, with full commercial availability expected by July 2021."
The approval was based on results from multiple double-blind, placebo- and active-controlled phase 3 and phase 2 studies involving over 1000 patients. The trial showed that:
· Among patients undergoing unilateral simple bunionectomy (N=412), treatment with Zynrelef was associated with a significant reduction in pain intensity compared with either bupivacaine HCl or saline placebo for up to 72 hours.
· A significant proportion of patients in the Zynrelef arm did not receive opioid analgesia (29% vs 11% for bupivacaine HCl and 2% for saline placebo).
· Similar results were observed in a study involving 418 patients undergoing unilateral open inguinal herniorrhaphy.
· Zynrelef also showed a significant reduction in pain intensity vs saline placebo for the first 48-hour and 72-hour postoperative periods in patient who underwent primary unilateral total knee arthroplasty (N=222).
· This study also included a group of patients treated with Zynrelef plus ropivacaine, as well as those who received bupivacaine only.
· Both Zynrelef treatment groups demonstrated a reduction in pain intensity compared with the bupivacaine arm.
Zynrelef's Safety Information
Zynrelef is contraindicated for use in patients undergoing obstetrical paracervical block anesthesia or coronary artery bypass graft (CABG) surgery, as well as among patients with a history of asthma, urticaria, other allergic-type reactions after taking aspirin or other NSAIDs or in those with hypersensitivity to any local anesthetic agent of the amide-type. The product carries a Boxed Warning regarding the risk of serious cardiovascular and gastrointestinal events.
The most common adverse reactions reported with Zynrelef (incidence 10% or greater) included constipation, vomiting, and headache. The safety and efficacy of Zynrelef have not been established in highly vascular surgeries, such as intrathoracic, large multilevel spinal, and head and neck procedures.

Zynrelef extended-release solution is supplied in 4 dosage strengths as single-dose vials: 400mg bupivacaine/12mg meloxicam, 300mg bupivacaine/9mg meloxicam, 200mg bupivacaine/6mg meloxicam, and 60mg bupivacaine/1.8mg meloxicam. The product, which is expected to be available July 2021, should only be prepared and administered with the components provided in the kit.

Source : US FDA