Giving opioids closer to sedation increases risk for adverse events in children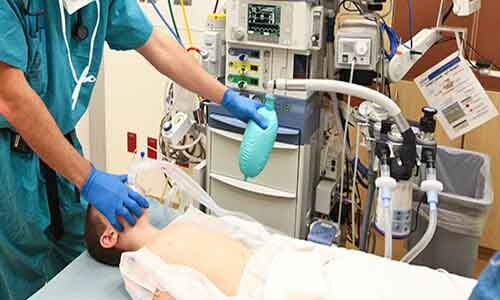 Canada: Opioids, when administered prior to procedural sedation in children, increases the risk of adverse events -- oxygen desaturation and vomiting, finds a recent study published in the journal Academic Emergency Medicine. Being aware of this increased risk will help clinicians prepare for sedation and the potential need for patient rescue.
According to the study, the risk for adverse events after opioid administration was greater when they were given closer to the time of sedation.
Maala Bhatt, Department of Pediatrics, Children's Hospital of Eastern Ontario, Ottawa, Ontario, Canada, and colleagues sought to examine the association between timing of opioids and the incidence of adverse sedation outcomes.
For the purpose, the researchers performed a secondary analysis of a prospective observational study of patients aged <18 years undergoing procedural sedation in six Canadian emergency departments. Of 6295 patients in the parent study, 1806 received presedation opioids and were included in this analysis. The median age was 11 years; the orthopedic reduction was the most common reason for sedation (89%).
Primary Risk Factor: timing of opioid administration; adjusted for age, opioid type, pre‐procedural and sedation medications, and procedure type. Outcomes: a) oxygen desaturation, b) vomiting and c) positive pressure ventilation (PPV).
Key findings of the study include:

Patients receiving pre‐procedural opioids had a higher incidence of oxygen desaturation (risk difference 4.3%), vomiting (risk difference 2.0%) and PPV (risk difference 1.5%).
Multivariable regression with the timing of opioids modeled as a restricted cubic spline revealed the risk for each outcome was highest when opioids were administered in the 30 minutes prior to sedation.
Timing of opioid administration was statistically significantly associated with oxygen desaturation and vomiting but not with PPV.
"Pain should be treated as needed in children undergoing painful procedures, including while preparing for sedation. Giving a slug of opioids during or just prior to the sedative is unnecessary and increases the risk for adverse events. Opioid, if needed, should be given early to maximize the time between their administration and sedation," advised the authors.
The study, "Impact of timing of pre‐procedural opioids on adverse events in procedural sedation," is published in the journal Academic Emergency Medicine.

Source : Academic Emergency Medicine