Another 10,000 beds in Delhi hospitals by 2017: Satyendra Jain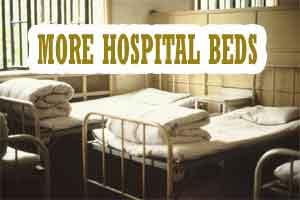 NEW DELHI: Delhi health minister Satyendra Jain said that the government will add 10,000 beds in its hospitals by 2017, among a slew of other facilities including free insurance for people.

"We will transform the healthcare of Delhi by March 2017 and add another 10,000 beds for the hospitals with free insurance services to masses of Delhi," said Jain speaking at the India Hospital Summit-2016 here.

Jain, however, refused to seek more money for health services in the upcoming budget session.

"Budgetary allocations for improved health and medical services are more than sufficient in my view and I won't seek higher allocations for them," said Jain at the event organised by the PHD Chamber of Commerce and the Delhi health department.

Jain also disclosed that the government would shortly create a central warehouse that would preserve medicines for three months, the distribution of which would be outsourced to all government hospitals in Delhi for their timely delivery.