Another medical negligence complaint against Apollo Gleneagles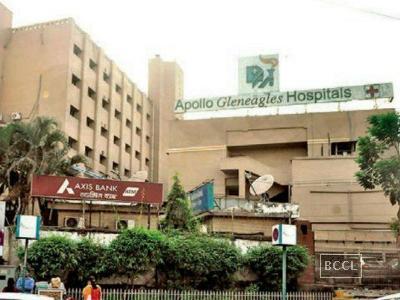 Kolkata: With the family of a baby, who died, alleging medical negligence by Apollo Gleneagles West Bengal health department has sought the treatment report from it.
"We have asked for a preliminary report regarding the treatment of the baby from the hospital authorities. They have been asked to submit the report by tomorrow," Director of Health Services Biswaranjan Satpathy told PTI.
"Our baby was brought here for colonoscopy ... She was not ill. But the doctors have murdered her. We want justice," Shalu Chakraborty, mother of the deceased baby, said.
The baby's family lodged a complaint at the Phoolbagan police station against three doctors and the hospital authorities alleging medical negligence, a senior officer of Kolkata Police said.
"As per the complaint of the family members a case has been initiated under IPC Section 304A (causing death by negligence)," he said.
The newly set-up West Bengal Clinical Establishment Regulatory Commission (WBCERC) will take up the matter if the baby's family lodge a complaint with it, Satpaty said.
"If the family members of the baby lodge a complaint to the Commission it will take up the matter," he said.
Describing the death of the baby as "extremely unfortunate", Apollo Gleneagles Hospitals today said that a committee will probe into the incident.
"We offer deepest condolences to the family of the child and regret that despite our best efforts the child could not be saved. As per our administrative protocol, a 3 member medical committee and submit its report," CEO Dr Rana Dasgupta said.
The hospital had been under the scanner for medical negligence and malpractices following the death of a patient in February and Apollo Group's Managing Director Preetha Reddy, who met Chief Minister Mamata Banerjee after the incident, had admitted to lapses in the hospital's healthcare delivery in the past few months.