AP Chief Minister meets UK-based Pediatric Cardiac team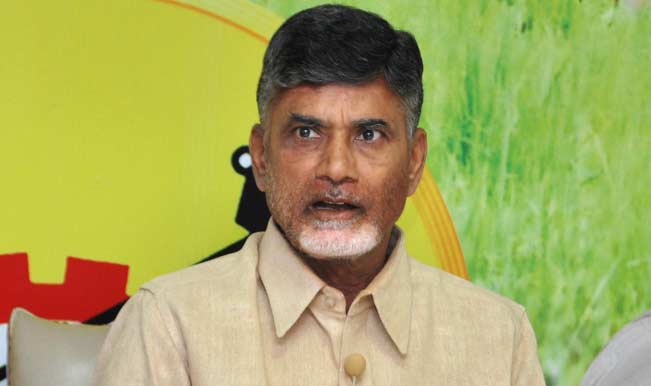 In a recently held meeting between the AP Chief Minister N. Chandrababu Naidu and  a UK-based Pediatric Cardiac team, the parties exchanged interest to expand the Pediatric-Cardiology surgery infrastructure in the state.
Naidu is reported to have invited them to set up Pediatric-Cardiology surgery hospitals in Vijayawada, Visakhapatnam and Tirupati and extended full co-operation, as confirmed by a
website
.
The extracts of the discussion between both the parties included, the government's expression of interest on improving infrastructure, health indicators like IMR and MMR and pediatric healthcare services in the State. Naidu further indicated a strong concern on the matter that there is a need for providing adequate healthcare services to treat infants and children.
The UK team reiterated the concern by concluding their study with facts such as AP suffering from a higher number of cardio-vascular problems in children than other states of India.  The UK team further informed that they can provide international expertise in dealing with the current situation.
"We want to offer free services in India," they added. They also told the Chief Minister that they have already begun operations in Andhra Pradesh partnering with a trust run by Actress Samantha. In this regard, they have evinced interest in expanding their services to other parts of the State, as further confirmed by the website.
Health Minister Dr Kamineni Srinivas, the UK pediatric cardiac team members Dr Phil Knight, Dr Zoha Mohamed, Nina Hall, Dr Phil Arnold, Fiona Wood, Maria-N-Tala, Guido Oppido, Dr Vikram Kudumula, Dr Ramana Dhannapuneni, Dr Sanjiv Nichani, Dr Lesley Mistry, AP Medical Council Chairman Dr Y. Raja Rao, Andhra Hospitals MD Dr P.V. Ramana Murthy and Chief of Cardiac Surgeries Dr P.V. Rama Rao were present in the meeting.