Apollo Hospital, Kolkata told to refund Rs 8 lakhs to family of deceased patient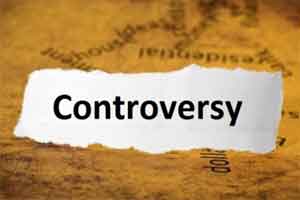 Kolkata: A top private hospital,  Apollo Gleneagles Hospital in Kolkata courted controversy for allegedly refusing to release a patient without settling of dues despite chief minister Mamata Banerjee's warning against such practice just two days back.
Family members of Sanjay Roy, who was admitted to the hospital on February 16 after a road accident, alleged that the hospital authorities refused to release him unless dues were settled and the delay to shift him caused his death.
"The bill for his treatment ran into nearly Rs eight lakh and we wanted to shift him to the state-run SSKM hospital as we managed to get a bed there. We pleaded with the (private) hospital authorities to release the patient but they have insisted on the payment first," a family member said.
Trinamool Congress leader and former minister Madan Mitra described the incident as "very unfortunate" and alleged that the patient was not released despite requests by his family members.
Mitra, who reached the SSKM hospital where the patient was taken last night, was seen on TV telling the hospital authority "You did not care to bother about what the chief minister has said. You have even taken their fixed deposit papers."
He also told the hospital authority to refund the entire money taken from the patient's family.
The hospital authority, however, denied the allegation and said the patient's relatives confirmed at 7 p.m that they have got a bed in the government hospital. "We had agreed (to release Roy). Subsequently, we had taken the patient in our ambulence with doctors and continued his treatment till he was put in that hospital bed".
The hospital authority also said it would return the money taken from the patient.
On the charge that the hospital has taken the fixed deposit papers from the patient's relatives, it said "The patient's relatives have given them to us. We never asked for them."
Chief Minister Mamata Banerjee had earlier at a meeting with representatives of different top private hospitals warned private hospitals against over-charging patients and negligence in treatment and announced setting up of a regulatory commission to monitor their functioning.
"Hospitals must serve with smile. Try to treat patients with love, calculate money later. Your primary responsibility will be to serve them. You must have help desks. There must be a grievance cell in every hospitals to talk to families who have lost their patients there," she had said.
Read Also: Mamata Banerjee announces Health Regulatory Commission to control over-charging at Hospitals