Apollo Health City, Hyderabad bags the 'Best Medical Tourism Facility' award in India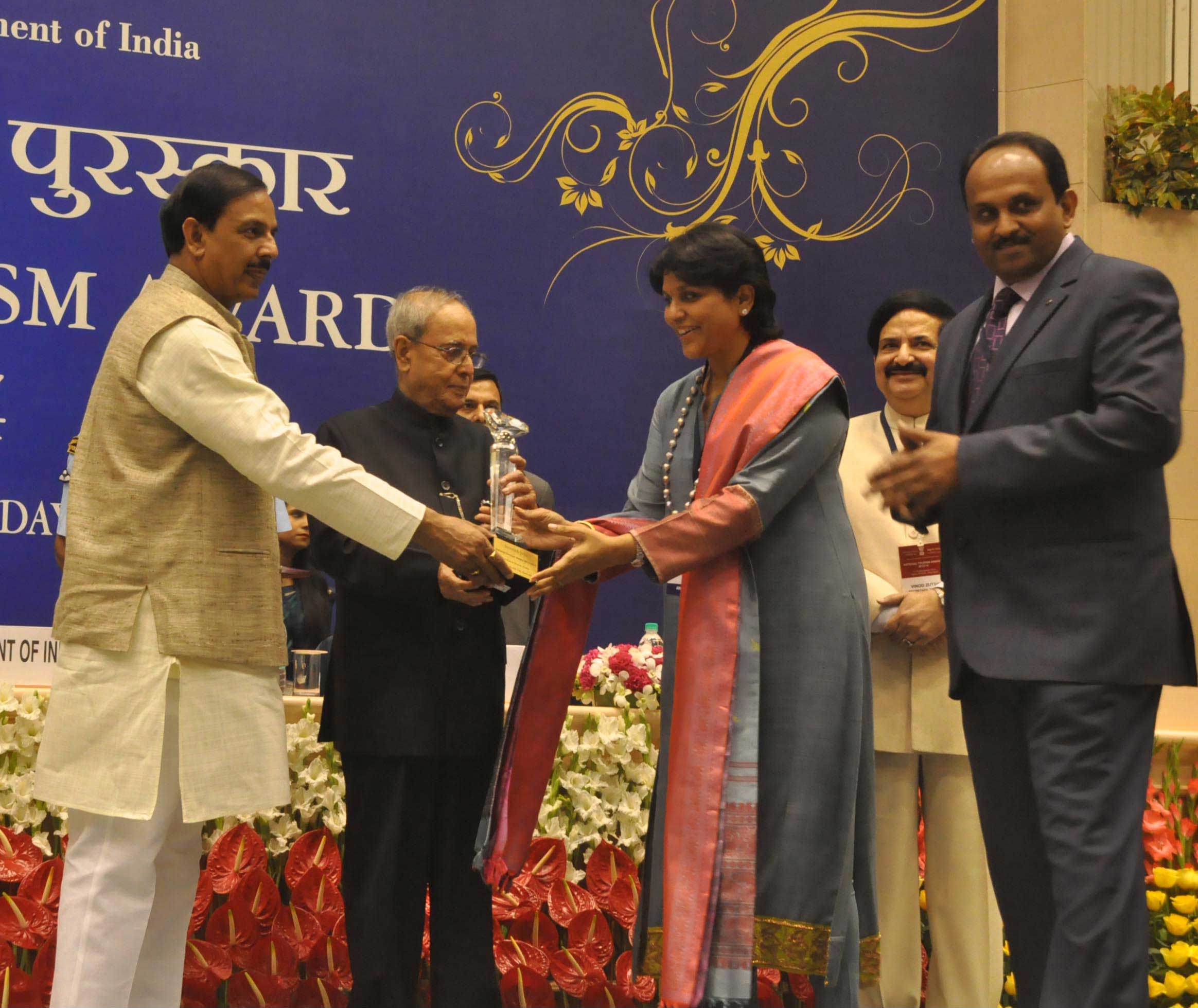 New Delhi, September 24:  The Government of India has adjudged Apollo hospitals group as having best medical tourism facility in the country. This new feather in the group's cap gives a great boost to group's medical tourism credentials. Its Apollo Health City in Hyderabad got this enviable tag today as medical tourism has become a lucrative aspect of health business.

Mr. Sangeeta Reddy, group's scion and Jt. Managing Director and Radhey Mohan, Vice President, International Marketing received this award from Pranab Mukherji, President of India at a glittering ceremony. The occasion was also marked by the presence of Dr. Mahesh Sharma, Minister of State for Culture & Tourism. The award is for 2013-14, the third in a row.

Ms. Reddy, said, 'Apollo Health City bagging top honors is a moment to cherish and an opportunity to redouble our efforts to make India one of the best medical tourism destinations in the world.'

Apollo Health City, located in the beautiful Jubilee Hills area of Hyderabad is a perfect example of an integrated healthcare delivery system. With a 600 bedded super-specialty hospital, wellness, education, research, rehab and   healthcare information technology on a single campus, Apollo Health City offers solutions across the healthcare spectrum.

Patients from over 90 countries utilize the facilities at Apollo Health City, Hyderabad. Patients come for a wide range of services including preventive health checks, Organ transplantation (kidney, liver and cornea transplantation), Robotic Surgery, Cancer Treatment, Joint Replacement Surgery, cosmetic procedures, eye procedures, Brain & spine surgeries etc

The award reinforces the vision of Dr Prathap C Reddy, Chairman, Apollo Hospitals Group of making India the Global Healthcare destination. He strongly believes that India has the human resource skill and the infrastructure to produce clinical outcomes that compare with the best institutions in the World and that too at a fraction of the cost.