Apollo Hospitals Q2 profit up 2% at Rs 94 cr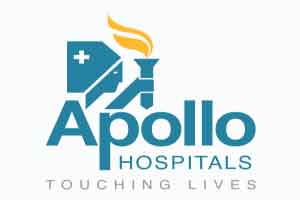 New Delhi: Healthcare major Apollo Hospitals Enterprise today reported a 2.37 per cent rise in standalone net profit at Rs 93.67 crore for the quarter ended September.
The company had posted a net profit of Rs 91.50 crore for the corresponding period of the previous fiscal, Apollo Hospitals said in a regulatory filing.
Standalone total income from operations also rose to Rs 1,367.33 crore for the quarter under consideration as against Rs 1,152.85 crore for the same period year ago.
Apollo Hospitals Founder Chairman Prathap C Reddy said: "On the hospital front, we have further strengthened our clinical offerings in cardiology, oncology and neurosciences across our hospitals as we wage a war against NCDs (Non Communicable Diseases) which is today becoming a huge burden on our country."
Homecare will play a very significant role in the industry over the next few years and, "we have now created a company under AHEL with a separate operational team who will drive this pan-India with best-in-class protocols and services," he added.
The Apollo Hospitals Group, which started as a 150-bed hospital in 1983, operates over 8,985 beds across 64 hospitals, 2,217 pharmacies, 249 primary care and diagnostic clinics, 100 telemedicine units across 10 countries.