Apollo Joint MD Dr Sangita Reddy Conferred with Best Female Healthcare leader award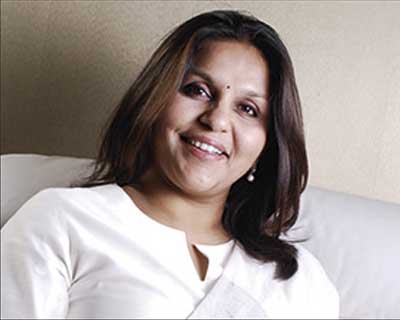 Hyderabad: Apollo Hospitals Joint Managing Director Dr Sangita Reddy, has received the prestigious IMA Mediko Award 2019 –Best Female Healthcare leader at a function held at HICC recently on May 4, 2019.
She was presented the award by Telangana Medical and Health Minister Etela Rajender at the IMA Mediko Healthcare Excellence Awards 2019 ceremony, hosted by IMA - Telangana.


Sangita Reddy graduated in Science with Honours from the Women's Christian College in Chennai, India. She also has a post-graduate degree and has done executive courses in Hospital Administration from Rutgers University, Harvard University and the NUS.


Read Also: Dr Vikram Patel conferred with prestigious John Dirks Canada Gairdner Global Health Award
Sangita Reddy is the Joint Managing Director of the Apollo Hospitals Group. A driving force for the eHealth initiatives, it was under her leadership that Apollo received three consecutive HiMSS-Elsevier ICT achievement awards. A firm believer in the potential of mHealth and iOT enabled health delivery, Sangita championed manifold initiatives and spearheaded the creation of a Mobile Health System that increases agility, productivity, and response time of the doctors and allied health professionals.
A passionate entrepreneur, Sangita founded Apollo Health Street in 1999, which soon grew to emerge as India's largest health business process outsourcing organization. Focused on developing customized world-class IT-based solutions, its services extended the user team's business capabilities and financial strength.
In addition, cognizant of the acute need for skilled manpower in the country, she led a partnership between Apollo Hospitals and National Skill Development Corporation, which has now emerged as a purpose - driven public-private-partnership with a goal to skill half-a-million individuals before 2020.
Sangita Reddy is the Sr. Vice President of FICCI (Federation of Indian Chambers of Commerce & Industries). She is an elected Member of the Steering Committee on Health for the Twelfth Five Year Plan (2012–2017) for the Government of India. She has also had close interactions with industry bodies such as National Accreditation Board for Hospitals & Healthcare Providers (NABH) on incorporation of clinical and operational quality standards into overall hospital management governance. She is on the World Economic Forum's Global Agenda Council for Digital Health which aims to advance the use, adoption and measurement of technology in health and healthcare, focusing on digital health.
Apollo Hospitals is Asia's largest and most trusted healthcare group and its presence includes 10,000 beds across 70 Hospitals, 2,556 Pharmacies, over 172 Primary Care and Diagnostic Clinics, 148 Telemedicine units  across 13 countries, and 80 plus Apollo Munich Insurance branches panning the length and breadth of the Country. As an integrated healthcare service provider with Health Insurance services, Global Projects Consultancy capability, 12 plus medical education centres and a Research Foundation with a focus on global Clinical Trials, epidemiological studies, stem cell & genetic research, Apollo Hospitals has been at the forefront of new medical breakthroughs with the most recent investment being that of commissioning the first Proton Therapy Center across Asia, Africa and Australia in Chennai, India.