Army, Railway doctors after Rajasthan govt doctors submit en-masse resignations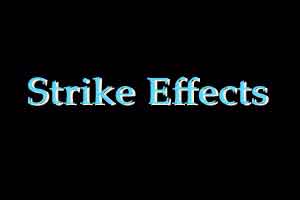 Jaipur: Medical services were affected in Rajasthan as nearly 9000 government doctors went on an indefinite mass leave in support of their demands pending before the state government.
Doctors from the Army and the Railways were deployed to handle the situation, state Health Minister Kalicharan Saraf said.
The doctors associated with the All Rajasthan State In-Service Doctors Association went on an indefinite mass leave.
The association held talks with the government yesterday after which its member doctors decided to go on strike in support of their 33 demands including the formation of a separate cadre and those related to pay grade.
Saraf said that alternate arrangements were made to handle the situation. Alternate arrangements were made at 14 places, he said.
There are close to 8,000 doctors who are on the leave, officials said.
The association had also claimed that several doctors have tendered their resignation to the government but Deputy Secretary, Medical and Health department, Paras Chand Jain, said that no resignation was received so far.
He said that that there is no provision of mass resignation or mass leave in the service rules.
Defence spokesperson Lt Col Manish Ojha informed that the Army provided medical assistance on the request from Jaisalmer district administration.
"On being requisitioned by the district administration of Jaisalmer for provision of medical cover of the district hospital in Jaisalmer, a team of four doctors of Army medical corps from Battle Axe Division provided necessary medical assistance," Ojha said.
He said that immediate action by the Army provided seamless medical cover to the people of Jaisalmer.
Medical Dialogues team had earlier reported that All the practicing doctors in Rajasthan decided went on a mass leave from November 6, in support of their pending demands before the state government. Almost 9600 doctors, who had already collected their mass resignations earlier this month, submitted the same to the government under the banner All India In-Service Doctors' Association, forcing the government to again invoke Rajasthan Essential Services Maintenance Act (RESMA) to maintain healthcare services in the state.
Read also: 9600 Doctors resign from govt service, State Orders Arrest of Doctors not on duty