Arunachal State Medical Council to protest against Centre for setting up National Medical Commission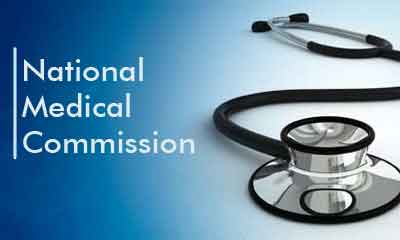 Itanagar : Expressing solidarity with the Indian Medical Council (IMC), its Arunachal unit has decided to join a nation-wide protest against the Centre's move to establish a National Medical Commission (NMC).
IMA State Unit, Secretary Dr. Jego Ori claimed that the central government is attempting to control an autonomous body by replacing the Indian Medical Council with the NMC.
The IMA state unit said that the medical profession has reasonable autonomy and flexibility to keep pace with rapidly advancing science, and therefore, is strongly opposed to the NMC replacing the IMC, as it would only act as an administrative regulator.
The IMA state unit described the NMC move as a retrograde and unacceptable step, but also advocated the need for a revamp and reformation of the IMC.