Asha workers will be given Rs 4,000 fixed honorarium monthly from Jan 2018 : Vij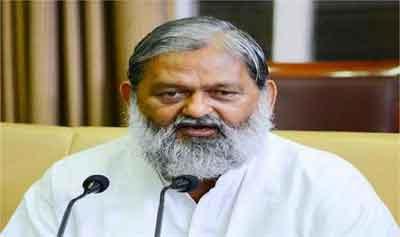 Chandigarh: Haryana Health Minister Anil Vij on Saturday announced that all ASHA workers would be given monthly fixed honorarium of Rs 4,000 without any condition which would be applicable from January 2018 onwards.
A decision to this effect was taken in a meeting held under the chairmanship of Mr Vij with ASHA Union Haryana. The Minister said that their performance would be appraised on annual basis to ensure functionality of each ASHA worker. Mr Vij said that it has also been decided to increase performance based incentives for five activities.
The present incentives of Rs 300 and Rs 200 being given for institutional delivery would be increased to Rs 400 and Rs 300, respectively. Similarly, present incentive of Rs 150 for routine immunization would be increased to Rs 250, that of Ant Natal Care from Rs 250 to Rs 350, HBPNC from Rs 250 to Rs 350 and Family Planning from Rs 500 to Rs 550.
He said that services of all ASHA facilitators would be continued. Existing additional 50 per cent incentive on monthly NHM earning would continue as earlier. Ex-gratia grant would be provided to the family of deceased ASHA in line of ANMs. Weightage would be given to eligible ASHA in the appointments and engagement of regular and contractual MPHW (F) and Staff Nurses. He said that android phone for ASHA have been proposed in PIP 2018-19 for approval of the central government.
Common Almira would be provided to ASHA at all SCs, which are being converted into health and wellness centres in the state.
The ASHA Worker Union has been urged to call off the strike with immediate effect, he added.