Assam CM launches Free Diagnostics Service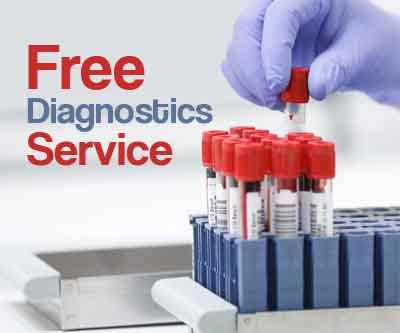 Guwahati: Assam Chief Minister Sarbananda Sonowal launched the Chief Minister's Free Diagnostics Services.
The Chief Minister's Free Diagnostics Services is envisaged to ensure availability of minimum set of diagnostics services at health institutions with CT Scan, X-ray and Laboratory services provided free of cost to all irrespective of Above the Poverty Line (APL) or Below the Poverty Line (BPL) status citizens.
Launching the service in 16 districts through video conference from Guwahati, Sonowal termed the new initiative as the beginning of a new era and said that the scheme would immensely help the poor in their health care.
Stating that the scheme will facilitate best possible diagnosis to the poor, the Chief Minister expressed confidence that the modern devices put into service will help in improving health care service in the state.
"If health is not good, you can only dream but cannot materialise the same", Sonowal quipped and urged people to take maximum advantage of the new scheme.
Health Minister Himanta Biswa Sarma in his speech termed the new initiative as a second generation reform in the health sector saying, "We have already built up the foundation of our health sector. Now the challenge is to take it to next level.
Sarma also said that the health functionaries would have to ensure quality in their service delivery to meet people's expectations.
The Health Minister further commented that along with the Chief Minister's Free Diagnostics Service, the recently launched Atal Amrit Abhiyan and Mobile Medical Unit for Tea Gardens would be a major game changer in the health sector of the state.
Already 16 CT Scan centres have been made functional under this programme and another 12 centres will be made operational within two months, he said, adding, in normal cases CT Scan reports will be provided within six hours and in emergency cases within two hours.
Stating all patients referred by government health institutions will be provided CT Scan services free of cost, he said the newly installed CT Scan machines are product of Make in India initiative of the Central government.
For X-Ray service 99 health institutions have been selected which will be connected through Teleradiology and 72 centres are commencing today and rest will be operational soon, the minister said.
All patients of government health institutions such as public health centres (PHC), Child Health Centres and District Hospital will be provided X- ray and Laboratory services free of cost.