Assam govt to recruit over 3,000 MBBS doctors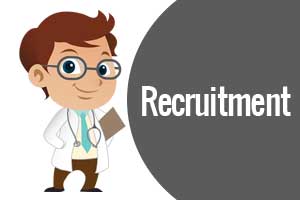 Guwahati: The Assam government said it has vacancies of over 3,000 doctors' posts in public health institutions and there was no need for the fresh MBBS pass outs to leave the state.
Chief Minister Sarbananda Sonowal has called for formulation of policies to retain the MBBS pass outs in the state, an official release said.
"On being informed by the Health Department that around 3,000 vacancies of doctors are there in the public health institutions of the state, Sonowal said that policy must be formulated to retain the majority of 726 MBBS doctors who pass out annually from the medical colleges for serving the government hospitals," the release said.
During a review meeting of the 'Aspirational Districts' programme, Sonowal directed using the platform of 'Gaon Sabhas' to effectively spread messages at the village level.
The 'Aspirational Districts' programme has been conceived by NITI Aayog and launched by the Centre in 117 districts of the country, aiming to develop 49 key performance indicators.