Assam to have more stringent Anti-smoking norms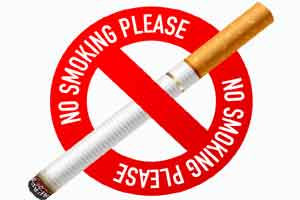 Set to reduce direct and indirect smoking hazards

Assam public transport authorities have taken a serious note of the alarming rise of smoking hazards in public places. As a step forward in this direction, the transport department has decided to make the public transport zones smoking-free. All the district transport officers (DTOs) in Assam like bus stands, parking places, all public conveyances, and halting places including transport offices will no longer encourage active smoking. As a result, passive smoking by a bulk of people who are non-smokers will also be affected positively.

Such places will be declared under the law by Assam Transport Authority, and necessary action against violators will be taken as per the Cigarette and Other Tobacco Product Act (COTPA), 2003.

Assam is another state which requires to heavily guarding the smokers habit, and the second hand smoking hazards to protect those exposed to the reaction of such chain smokers. The tobacco abuse in the state is high, with 39 percent of adults in the state consuming some form of tobacco.