ASTER Prime Hospital conducts workshop on new treatment options for heart failure,sudden cardiac arrest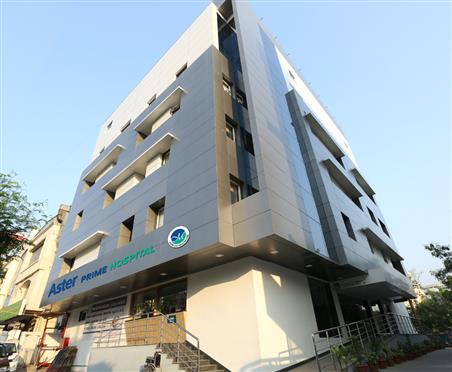 Hyderabad: Aster Prime Hospital, Hyderabad conducted a workshop on 29th June 2017 on newer treatment options available to treat Heart Failure and Sudden Cardiac Arrest patients in the city. The day long workshop was conducted by Dr.C.Raghu, Director, Senior Interventional cardiologist at Prime Hospital, Hyderabad in collaboration with Dr. Klaus Witte, Associate Professor in Cardiology & Consulting Cardiologist at University of Leeds, United Kingdom.
Non-communicable diseases (NCDs) like cardiovascular diseases are a major threat to development, economic growth and human health.


The World Congress of Cardiology estimates that 40 percent of deaths in India will be from heart disease, by 2020.


According to government data estimates, there are between 1.3 to 4.6 million HF patients in India due to coronary heart disease (CAD), hypertension, obesity, diabetes and rheumatic heart disease. It is the most common cause of hospitalization in patients over 65 years of age.


It is estimated that there are close to 2.5 million patients in India who are at high risk of Sudden Cardiac Arrest.


Heart Failure (HF) is a progressive disease where the heart's pumping efficiency is drastically reduced. It can develop at any age but clearly becomes more common with increasing age. Sudden Cardiac Arrest (SCA) is a life-threatening condition when the heart abruptly stops functioning without any warning. It is the sudden unexpected loss of heart function leading to breathing difficulty & loss of consciousness. Death occurs due to the malfunctioning of the heart's electrical system and may affect a person with or without prior diagnosed cardiac diseases.


"Heart failure is a complex condition and one of the main reasons for mortality from heart diseases as patients suffering from such diseases need special care and attention.  Associating with Dr. Witte would further enhance our comprehensive patient-focused cardiac care and commitment to treating HF, said Dr. C. Raghu, Director, Senior Interventional Cardiologist at Prime Hospitals, Hyderabad
 Treatment is essential in all types of heart failure. Generally, a combination of heart medications is typically used for treating heart failure along with changes in lifestyle such as quitting smoking, limiting your sodium intake, losing weight, or reducing stress level.
"We now have access to some of the advanced treating therapies like Cardiac resynchronization therapy (CRT) to treat HF patients. CRT is considered to be one of the effective forms of treatment for heart failure that uses an implantable device to improve the pumping efficiency of the heart. In cardiac resynchronization therapy, a stopwatch-sized device is implanted in the upper chest in an attempt to resynchronize the contractions of the ventricles by sending tiny electrical impulses to the heart muscle. It can be either CRT- P (Cardiac Resynchronization therapy – pacemaker) or CRT- D (Cardiac Resynchronization Therapy – Defibrillator) depending on the requirement", said Dr. C. Raghu, Director, Senior Interventional Cardiologist at Prime Hospitals, Hyderabad