Ayurveda Hospital Claims Rs 16 crore from Indian Army for treatment of one sepoy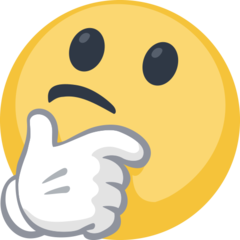 Bhopal: In an odd case reported from a Madhya Pradesh district, an ayurvedic medical facility's owner has reported having claimed a colossal Rs 16 crore from the Indian Army as expenses for the treatment of a soldier. The said soldier also happens to be the son of the owner of the hospital that has made the claim
In 2013, a soldier, identified as one Saurabh, suffered a head injury while on duty and was treated at a private hospital. "He came home in 2014 and from then on his father treated him as he had not fully recovered. The treatment went on till 2017 and the matter came to light when the army received a medical reimbursement of Rs 16 crore," a district administration official told India Today TV.
"The matter was then referred to the district collector who further marked the matter to the chief medical officer of the state," the official said.
A probe was initiated into the matter by the Chief Medical Health Officer of Bhind district J.S. Kushwaha, which revealed that Dr IS Rajavat who owns an ayurvedic hospital treated his son Saurabh, from 2014 to 2017 and apparently claimed Rs 16 crore as medical expenses from the army by writing three amounts, Rs 6 crore, Rs 6 crore and Rs 4 crore, simply in three pieces of papers.
"There was no mention of the line of treatments, and prescriptions used for the patient. Three amounts were simply written in three pieces of papers and produced as bills to the army claiming for their reimbursements", Dr Kushwaha informed Asian Age.
Recently, the district officials visited the hospital and sealed it till further orders.
However, Dr IS Rajavat in his defense told India Today, "I had submitted three bills. Two were of Rs 60,000 while the third was of Rs 40,000. In total, I had claimed a total of Rs 1.6 lakh. I don't know how it became Rs 16 crore."
He also alleged that the army was trying to hide facts as his son, according to him, was hit with an iron rod by a subedar. "The army got him treated at a private hospital. This was done to hide facts and when his situation did not improve, I started his treatment which ultimately yielded results," he claimed.