AYUSH doctors handling ICUs: Controversy surrounds private hospitals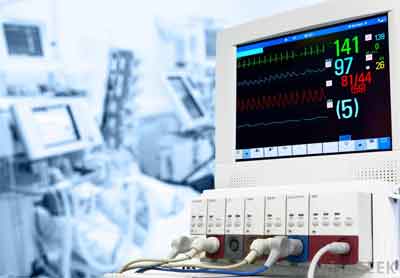 Ministry of Health and Family welfare along with Global standards state that a doctor in an ICU must be an intensivist recognized by Medical Council of India with relevant training for Intensive care. The investigation by the Media House revealed that several private hospitals in Indore and Bengaluru were defying this norm.
New Delhi:
A covert investigation by a CNN-News18 team in parts of Bengaluru and Indore  has caught a detrimental defiance of norms by several private hospitals revealing that many of the private hospitals are appointing untrained and unqualified or under-qualified doctors for handling Intensive Care Units.
The investigation started with Charak Hospital in Indore that has a permanent doctor on duty in ICU who graduated with a degree in homeopathy and having no formal training to practice critical care. Depended Soni, the homeopathy practitioner told
CNN-News18
about his eight years of experience as an 'ICU Specialist'. Further, he informed that he takes care of the ICU with the specialists only being contacted on phone for consultations, "I take all the calls during an emergency, the senior doctors are consulted only on the phone afterwards."
Meanwhile, Eureka Hospital, located in one of Indore's costliest localities, Saket Nagar, has an ICU specialist who an Ayurveda practitioner, with no formal training in intensive care, yet an experience as an ICU doctor of over 5 years . Dr Amit Tiwari told CNN-News18 that he also works at Bhandari hospital and is in Eureka as a relieving doctor.
"I take care of everything in this ICU- open heart surgery, cardiac arrests, trauma, head injuries, hypertension, and diabetes, among others. Since I am the chief here, I decide what is to be done with a critical patient. If I feel like, I would put in the central line, if I deem right, I intubate the patient," he told the media house team.
After Indore, the investigating team took its turn to Bengaluru where they visited Pooja hospital, later finding out that the man in charge of the ICU as well as OPD is a Bachelor of Ayurvedic Medicine and Surgery (BAMS). He told CNNNews18 that he is the ICU specialist in two other private hospitals in the city as well – Anupama hospital and NU Hospital – both multi-specialty hospitals.
Further, he revealed that most private hospitals in Bengaluru have his colleagues and friends in the ICU, all of whom hold BAMS qualification. "Except for a Fortis, Manipal and Apollo, all other private hospitals, from top to bottom in Bengaluru have Ayush doctors in ICUs," Dr Sooraj said. Later, the team visited Sri Laxmi Multi-speciality Hospital finding that even here, the ICU is managed by two Ayurvedic doctors .
Moreover, Ashraya Hospital didn't even have a doctor in ICU. The ICU in this hospital is handled by a nurse in-charge who said, "The doctor lives nearby. I am in-charge here. I handle everything here except cardiac and renal cases," the nurse said.