Ayush Doctors Performing MTP : PMO Puts law on hold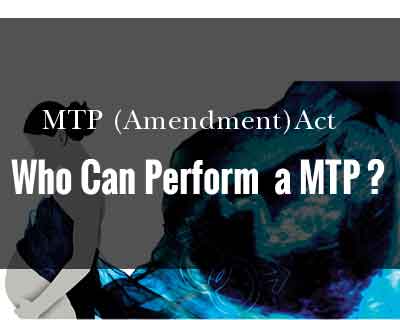 New Delhi: Those who were waiting for the amendments to the Medical Termination of Pregnancy Act, 1971 would have to now wait longer, as hurdles have resulted in a hold on the Draft Medical Termination of Pregnancy (Amendment), Bill 2014, with the said bill not taken up by the parliament recently for consideration
It is reported that the said amendment bill was put in the public domain in the year 2014 and carried two salient features


Replacement of Term "Registered Medical Practitioner " with Registered healthcare provider- The amendments allow practitioners of alternative system of medicine such as Ayurveda, Unani, Siddha and homoeopathy to carry out abortions.


Increase in the time limit to perform MTP from current 20 weeks to 24 weeks.


Indian Express reports that while the amended Act was listed for consideration, it became a casualty of the recent Sangli Foeticide Racket. Medical Dialogues team had earlier reported that a homoeopathic practitionerr, who allegedly performed sex-selective abortions in Maharashtra, was arrested by police from Karnataka, two days after 19 aborted foetuses were found dumped near his hospital.
Read more at Medical Dialogues:
Sangli foeticide racket: Doctor who performed abortions held
With the racket being exposed, PMO raised concerns over whether increasing the provider base for abortions would lead to an uncontrolled rise in such incidents. Citing its concerns PMO has returned the file to the health ministry asking it to ensure better implementation of the MTP Act 1971 and the Pre-Conception and Pre-Natal Diagnostic Techniques (PCPNDT) Act, 1994 — meant to crack down on sex-selective abortions — before attempting to amend either, adds Indian Express.
With this move, also on hold the long standing demand of the medical fraternity of increasing the abortion time limit from 20 weeks to 24 weeks. Another important point which is on hold with the amendment bill, is the equal right to safe abortions for both married and single women. The health ministry had asked for the word "married" to be dropped from the law where it talks of contraceptive failure as a reason for abortion.