AYUSH ministry set up expert panel to prevent, manage diabetes: Shripad Naik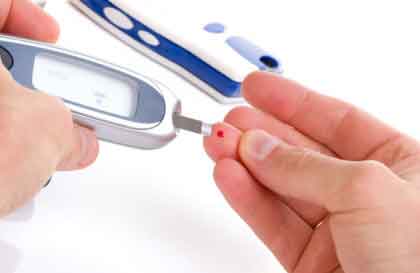 Inaugurating a three-day International Conference on Yoga for Diabetes, Union Minister of State for AYUSH Shripad Naik said that his ministry has initiated programmes to target diabetes, including setting up an experts panel, which has evolved a common yoga protocol for prevention and management of diabetes.
Naik informed that UNESCO, the world's apex body for culture, has recently included yoga in its list of intangible cultural heritage.
"This is yet another recognition of the universal relevance of yoga and will add to its respectability across national borders. Researchers in the field of yoga have shown that the disease can be managed through a regular yoga regime, combined with healthy lifestyle," he said.
Naik said that the conference aims to generate discussions on the role of Yoga in the prevention and management of diabetes and to draw up a road map in this regard.
"It will provide a common platform for the Allopathy and AYUSH practitioners, researchers, academicians, policy makers and students to come together in the fight against diabetes," he added.
Approximately 400 delegates and 50 experts from India and abroad are expected to participate in the Conference.
Eminent experts of conventional medicine, AYUSH systems, as well as Yoga, are participating in the Conference.
The three-day Conference consists of main and parallel sessions on different aspects of Yoga and Diabetes, including research, policy making and panel discussion.