AYUSH Ministry signs MoU with ASCI to curb misleading advts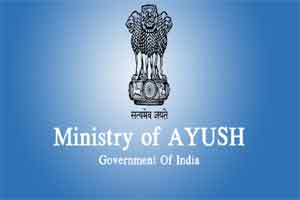 New Delhi: To black out misleading advertisements of traditional medicines in order to protect consumers from unscrupulous manufacturers, the AYUSH Ministry Friday signed an MoU with the Advertising Standards Council of India (ASCI) mandating it to monitor such commercials.
"False ads about traditional medicines have led to the loss of credibility for AYUSH. We have joined hands with ASCI so that they can act as a watchdog. We will also be setting up a monitoring cell in the ministry which will coordinate with ASCI," said Jt Secretary, AYUSH, Anil Ganeriwala.
According to ASCI, it receives nearly 1,500 complaints annually about false advertisements, out of which food, consumer and AYUSH products constitute maximum cases of violations.
"AYUSH sector is among top three sectors where we find a high incidence of misleading advertisements and some of the advertisements in the AYUSH sector claiming treatment of certain diseases in violation of the Drugs and Magic Remedies Regulations have been a cause for concern," said ASCI Chairman S K Swamy.
Once ASCI identifies a false ad it will warn the advertiser to either remove the ad or modify it. In case of non-compliance, ASCI will write to the Ministry of AYUSH or the state licensing authority, which will then take appropriate action.
ASCI though highlighted the need to create heightened awareness among consumers about commercials making false claims so that they don't make a wrong choice.
"We should do more campaigns. But we have very limited funds. However, with the support of government and the support of industry members, we would be able to carry out more campaigns," ASCI General Secretary Shweta Purandare said.
However, she declined to comment on Baba Ramdev-led Patanjali Ayurved challenging its authority before the Bombay High Court and filing a defamation suit against it.
Purandare merely said, "The matter is sub-judice."
She said that in a recent judgment on a PIL, the Supreme Court recognised ASCI as a self-regulatory body for advertising content.
"The endorsement of the Supreme Court is ultimate thing for us. We want to create awareness about that. Even the government wants self-regulatory mechanism," Purandare said.
A controversial advertisement on an ayurvedic diabetes drug, 'Ayush 82', was withdrawn last year after staying in circulation for almost four months. The ad claimed that diabetics could avoid using insulin after taking the drug for a few months.
The Drugs and Magic Remedies (Objectionable Advertisements) Act, 1954 prohibits claims of treating or preventing 54 different kinds of diseases which also includes diabetes.