Ayush spreading globally: Shripad Naik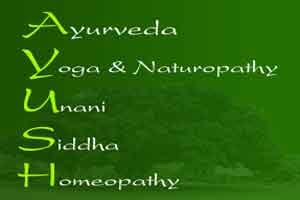 Vijayawada: Union Minister for Ayush Shripad Naik said the traditional medical treatments of Ayurveda, Unani and Siddha are attracting global attention and the Ministry of Ayush signed MoUs with World Health Organisation for cooperation and promoting the traditional medicine.
The Union Minister inaugurated the Ayurveda Research Institute for skin diseases, established at a cost of Rs 10 crore. Speaking on the occasion here, Mr Naik said many countries requested India for MoUs and the country signed the same with 12 countries on Ayush, while Ayush information centres had been set up in 28 countries. The Minister informed that his ministry is appointing an Ayush doctor in every Primary Health Centre.
Later addressing a press conference, the Minister said they were working to propagate and popularise Ayurveda, Unani and Siddha treatments, with an aim to minimise gap between supply and demand in providing medical facility to the people. Ayush has signed an agreement with the WHO for cooperation and promoting of traditional medicine, providing inputs for work plan to provide quality and effective traditional medicines of Ayurveda, Unani and Panchakarma, he added.
Mr Naik said Ayush signed federal-level agreements and institution-level MoUs with 24 countries, adding that 20 Ayush information cells had been set up in various countries. Stating that Ayurveda plays a vital role in preventable and manageable diseases, he said 35 million deaths due to non-communicable diseases take place in the country every year, out of which 50.8 million deaths are preventable.