AYUSH Dept launches 2nd phase of Ayush Ghar Dwar campaign in Hamirpur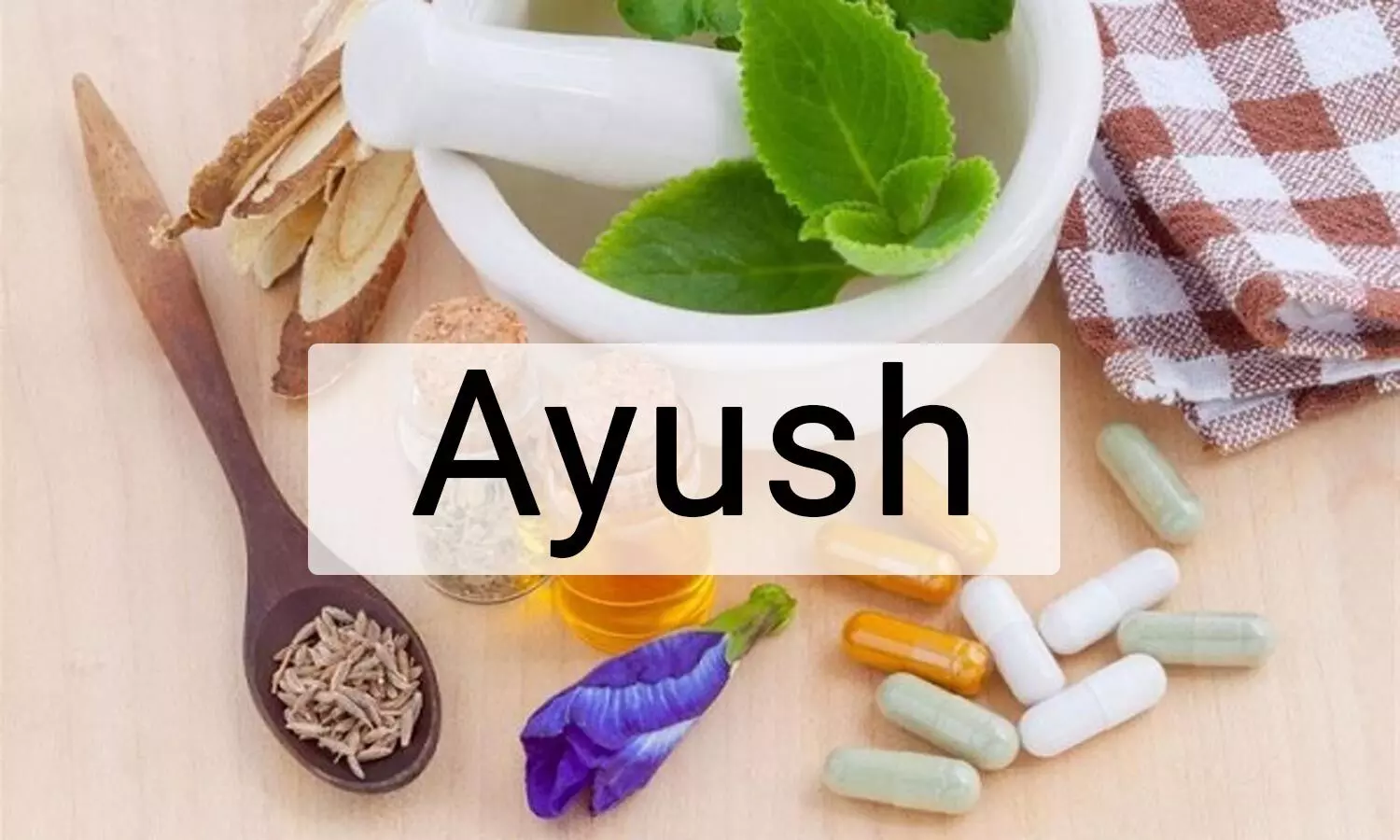 Hamirpur: The Department of Ayush on Tuesday launched the second phase of its program in the district after getting positive results from the first phase.
Dr Sarita Rana, the District Ayush Officer said today that the second phase of the 'AYUSH Ghar-Dwar' campaign started in Hamirpur district and the purpose of the second phase of the campaign was to protect the health of the healthy person and to remove the disease of the patients.
Also Read:Karnataka: 12,353 MBBS, 250 Ayush Students roped in for COVID duty
She said that in view of the positive results of the first phase of the 'AYUSH Ghar-Dwar' campaign launched by Himachal Pradesh Government for better recovery of corona infected patients, the second phase of this campaign has also been started on June 7.
Dr. Sarita Rana said that four groups have been formed for the second phase of the campaign. "The first group includes common people and people with low immunity due to some reason. Corona infected patients in the second group, elderly people in the third group, children above 6 years of age, pregnant and lactating women, Ayurvedic doctors, and employees have been kept. People who have recovered after corona infection have been included in the fourth group".
She said that the 'AYUSH Ghar-Dwar' campaign in the first phase had been proved to be very beneficial for corona patients admitted to Covid Care Centers and infected people isolated in homes.
She claimed that during the first phase started on 14th May in the district, corona infected patients were made aware of daily morning and evening yoga and meditation activities as well as routine, rituals and many other aspects related to health through virtual groups.
"During this campaign, ayurvedic practitioners and trained yoga teachers of Art of Living solved the problems of the patients. At the beginning of the campaign, a total of 662 corona-infected patients were added through 75 virtual groups in the district. On 22 May, the number of these groups reached 84 and the number of patients reached 1820. By June 7, the total number of people joining these groups rose to 3059".
Dr Sarita Rana said that now the purpose of the second phase of the 'AYUSH Ghar-Dwar' campaign was to spread the benefits of Ayurveda, Yoga, and meditation practices to all the people.
Also Read:Ayush Ministry, Josh team up to promote health, wellbeing
Source : UNI