Ayush ministry warns Ayurveda, Unani drugmakers against misleading ads, claims of ASU drugs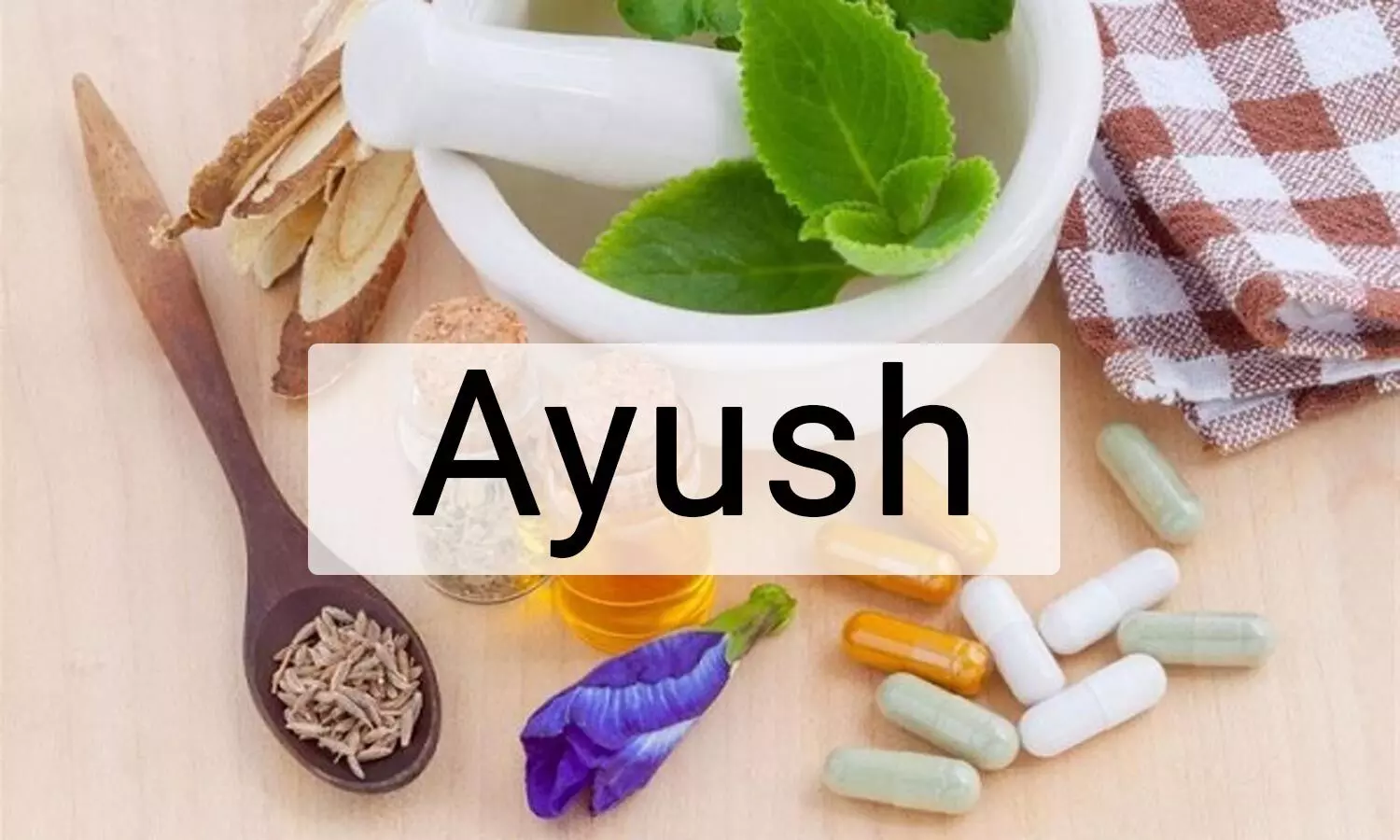 New Delhi: Through a recent advisory, the Ministry of AYUSH has directed the state licensing authorities for Ayurvedic, Siddha, and Unani drugs and all Ayurvedic, Siddha, and Unani Drug manufacturers to prevent misleading advertisement and claims of classical/shastriye Ayurvedic, Siddha, and Unani (ASU) drugs

Further, all the state licensing ASU authorities have been asked to take necessary action against the drug manufacturers if they are found circulating misleading information or false claims regarding the potency of the drugs.

The advisory issued by Dr. DC Katoch, Advisor, Ayurveda, and Head Durg Policy Section stated, " Recently certain instances of ambiguous statements and unfounded claims to denigrate classical/shastriye ASU drugs have been brought to the notice of Central Government, which tantamount to be misleading to the public and appear to be in contravention of the legal provisions for prohibition of advertisement of drugs as well as desist public from consuming such ASU formulations."
While accepting that these drugs are being widely consumed by the public due to their tradition of use and time-tested effectiveness, the authorities have cautioned the drug manufacturers not to use misleading advertisements.

Authorities further asked all the ASU drug manufacturers in the country not to make and publicize any inappropriate statement or misleading claim against classical/shastriye ASU drugs.
The advisory further added, " the State/UT Licensing Authorities/Drug Controllers may take necessary action on the instance of denigrating classical ASU formulation in terms of its name and use amounted to misleading in nature under the provisions of Drugs and Magic Remedies Act (Objectionable Advertisement), Act, 1954 and Drugs & Cosmetics Rules, 1945."
To access the official order, click on the link below:
Medical Dialogues team had earlier reported that the Ministry of AYUSH had received 154 misleading advertisements on AYUSH-related claims for COVID-19 treatment from different parts of the country till August 2020. Thereafter, the ministry had issued directives to state/UTs to initiate necessary action against the defaulters and alleged manufacturers/ advertisers acting in contravention of the provisions of Drugs and Cosmetics Act, 1940 and the Drugs and Magic Remedies (Objectionable Advertisements) Act, 1954, Dr Harsh Vardhan had informed.
Supporting the decision of Ayush ministry, Prof Bejon Kumar Misra, Founder of Patient Safety and Access and HamaraAYUSH.org, told
Expresspharma
, "It is the right step taken by the Ministry of AYUSH, but needs a robust surveillance mechanism in place to ensure prompt action on all deceptive and misleading advertisements making false medicinal claims. It is observed that unscrupulous manufacturers getaway because of delays in initiating action to protect innocent consumers and the penalties levied are insignificant and not deterrent. Hefty penalties should be slapped with provisions for the closure of the factory."
He further emphasized, "We need urgently a new law to govern such issues as the existing laws are lenient and mild towards the culprits. We need to engage with organizations like ASCI to facilitate the regulator to monitor such violations rather than AYUSH-driven existing monitoring systems."
Source : with inputs