Maha: Ayurveda Doctor succumbs after two Private hospitals allegedly refuse admission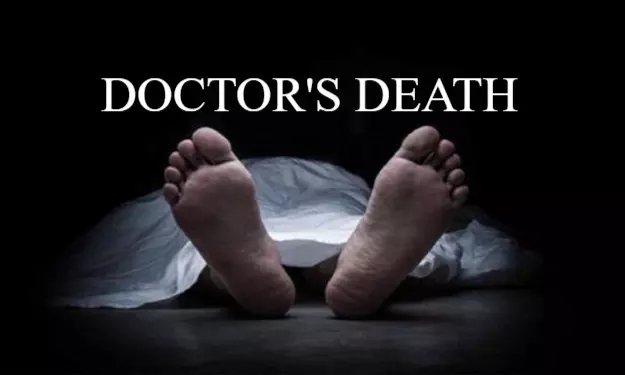 Maharashtra: A couple of days after the Bombay High Court directed that patients cannot be denied admission to a hospital on the ground of non-availability of medical and para-medical staff, a Maharashtra based Ayurveda doctor was allegedly denied admission by two private hospitals, wherein, one of the facilities turned him down suspecting COVID, while the other refused to admit non-COVID patients.

The doctor subsequently passed away due to cardiac arrest after being refused admission.
The deceased doctor has been identified as a 45-year-old resident of Maharashtra. He was suffering from health complications and was allegedly denied admission by two of the private facilities. After the hospitals refused to admit him, his condition declined. He suffered a cardiac arrest and subsequently passed away early on Thursday in the Yavatmal area.
According to a recent media report, due to his health condition, he was first rushed to one of the private healthcare facilities of Maharashtra. However, the hospital allegedly refused to admit him, as they were suspecting that the doctor might be a COVID victim.
Thereafter, the doctor was taken to the second private facility, which too refused to admit the doctor as they had no beds reserved for non-COVID patients.
The concern erupted days after the Court instructed that if a hospital can not accommodate a patient, the authorities should help the patient reach another hospital.
Medical Dialogues team had earlier reported that considering a taking suo moto (on its own) notice of problems faced by patients at hospitals in the district amid the coronavirus pandemic, the Nagpur bench of the Bombay High Court had clearly stated that an ailing person can not be turned away from hospitals because of a shortage of beds or staff.
Despite the court orders, the two private hospitals allegedly refused treatment to the Ayurveda doctor, reports TOI.
At a time like this when the health care workers are working day and night in order to contain the pandemic, the incident where both of the health facilities allegedly did not provide any preliminary treatment to a doctor and refused to admit him has been severely criticized by the medical community.
Source : with inputs