Tamil Nadu vouches for traditional Siddha treatment to battle COVID outbreak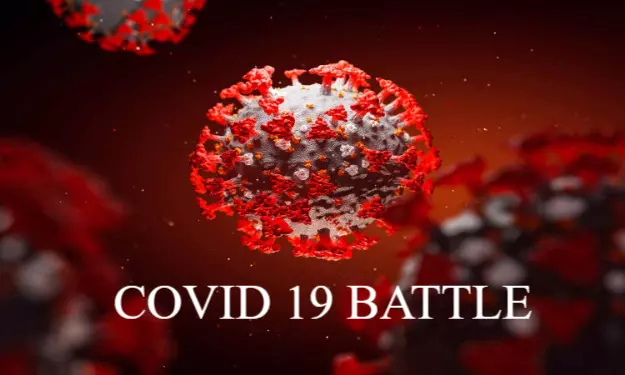 Tamil Nadu: With the increasing number of COVID victims all over the country, the Tamilnadu government has claimed 100 percent success rate of traditional Siddha treatment as a strategy to fight against COVID-19.
According to the government authorities, Siddha is the old Tamilian treatment that has been proved to be effective in curing COVID patients who are mildly symptomatic. The treatment proved to be successful when it was applied to a few COVID patients at Chennai's Jawahar college campus and it was successful for 25 patients.
ALSO READ: Stop advertising claims of Coronil as COVID cure until approval: AYUSH Ministry to Patanjali
When many have claimed this treatment to be unscientific, the development Minister K Pandiarajan has vouched for its effectiveness and told NDTV, , "There is a 100 percent success rate. We are not endangering lives. Siddha is a trump card for us. We are blending Siddha, Yoga, and Ayurveda. There is no empirical verification but there is enough history. People have faith. We are documenting many cases now. Siddha doesn't have the last mile - ventilator or oxygen support. Then allopathy takes over for such cases. That's only less than 3 per cent of total cases"
The treatment should be applied for mild cases and only with people who are happy to adopt it and have given their consent regarding the treatment. Tamilnadu government has already launched a Health Centre at the premises of Dr. Ambedkar Government Arts and Science College in Vyasarpadi in north Chennai, exclusively dedicated to Siddha treatment with 224 beds which will be used for curing the COVID, infected patients.
Glad to share that a #Siddha based #COVID_Care_Centre will start up operations in Zone4 @chennaicorp tomorrow at Vyasarpadi with capacity to treat 224 patients with renowned Dr Sivaraman & Dr Parthiban guiding the team & excellent facilities for sattvic food, herbal bath & #Yoga!

— Pandiarajan K (@mafoikprajan) June 23, 2020
Moreover, K Pandiarajan also stated that they will start operating from zone 4 at Vyasarpadi. Dr. Sivaraman & Dr. Parthiban guiding the team of doctors for this exclusive treatment. It is also informed this system will be an amalgamation of yoga, Ayurveda and Siddha treatment the treatment and it will include Satvik food, herbal bath, and various exercises.
However, several allopathic doctors have raised their concerns regarding the authenticity of the treatment. Dr Arthur, one of the medical practitioners said "We have nothing against it but the only problem is Siddha is not proven through documented studies, trials and results. The treatment is known to involve the use of heavy metals leading to kidney issues in the long run. But allopathy goes through trials with animals first, then sick patients and healthy people. That's why Siddha isn't accepted internationally", reported a daily. Many people are raising their voices via twitter as well.
@news7tamil Its wrong that siddha cures corona. Mild cases, get cured on own. I strongly object. Don't misguide public. There is no RCT.

— Arvinddr, (@Aravinddr3) June 25, 2020
Source : with inputs