Balram Bhargava takes charge as DG of ICMR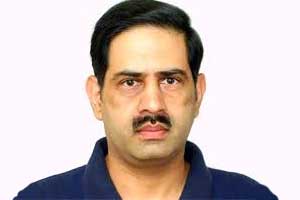 New Delhi: AIIMS professor Balram Bhargava has assumed the charges as the Director General of Indian Council of Medical Research (ICMR) and Secretary of the Department of Health Research (DHR), an official release said.
According to an order issued by the Personnel Ministry, Bhargava, a professor of cardiology at the premier institute, has been appointed to the post for a period of three years or until attainment of the age of 60 years.
A leading figure in biomedical innovations, public health and medical research, Bharagava was honoured with the Padma Shri, for his contributions in the field of medicine.
He founded the Stanford India Bio-design Centre, now School of International Biodesign, which has trained several young innovators in medical technology innovation and has made contributions to Start Up India'' and Skill India programmes, the release said.
He also has also developed indigenous low-cost coronary stents and has founded the Society for Less Investigative Medicine (SLIM), it stated.
Read Also:
AIIMS Cardiology Professor Dr Balram Bhargava appointed ICMR Director General