Banglore: Stipend woes haunting doctors of BMCRI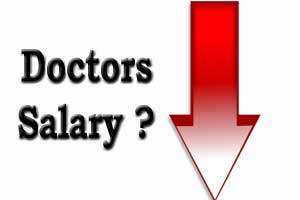 Banglore: Following the move of the Karnataka government Cabinet to increase the stipend of the resident doctors working in Karnataka, the doctors of Banglore Medical College were rejoicing. Little did they know, that there stipend will not be paid for the next three months, let alone the increment. And when the stipend finally did come to a few yesterday, the numbers represented utter chaos. Some doctors received at the stipend at the new incremented rate, some at the old lower rate, whereas a few didn't receive anything at all

When the doctors which include majority of house-surgeons, post-graduates as well as super-speciality residents approached the Director BMCRI, they were informed that they would only be receiving the stipend at the old rates ( Rs 25000 for Pg and Rs 15000 for interns) as the college did not have any funds to pay the doctors. This in turn was because the government had not allocated sufficient funds to the college.

Further, the resident doctors were in for a shock when the director informed them that money will be deducted from the stipend of November for those who received the salary according to the new scale of stipend.

Confused resident doctors have now written to the Minister of Medical Education to intervene in the matter. Speaking to Medical Dialogues, Dr Sudhindra, President RDA BMCRI as well as President KARD said, " We have written to the Medical Education Minister asking him to intervene. This policy of the BMCRI is completely in violation of the government order ( 192 RGU 2014: dated 30/09/2015) which clearly states that all house surgeons and postgraduates have to be given the revised scale of stipend from the month of October. Moreover, all the other colleges in the state have followed this order except BMCRI."