Opinion: Be Careful That Eman Episode Is Not Repeated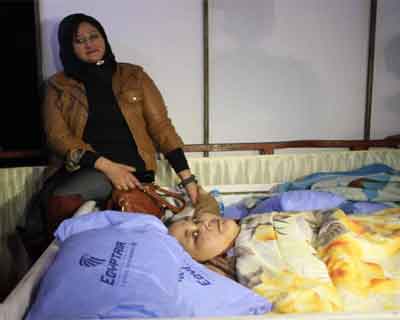 The case of Emman, believed to be the heaviest woman in the world who was treated by a committed team of Doctors of Mumbai based Saifee Hospital, is a classical case of how a treating doctor can be wrongly painted from God to Devil in no time.
It was a great effort by famous bariatric surgeon Dr. Muffazal lakdawala, his team and hospital authorities that Emman was successfully treated for weight reduction and her weight could be brought from about 500 Kgs to 176 kgs. This benefited her immensely in her associated medical problems as well.
It is unfortunate that despite dedicated efforts of doctors her sister Shaimaa Selim made wild allegations that she was not getting proper treatment at Saifee Hospital and the family decided to shift her to UAE against medical advice.Such an attitude must has been demoralizing for the treating doctors and other staff must also be feeling let down.
It is indeed, time to introspect why it happened so that we can take measures so that Eman is not repeated again. There is no method or thumb rule by which one can predict post-treatment behavior of relatives in such cases but we can certainly take some precautions by which such unpleasant situations can be avoided and they are—


Always be defensive while talking about outcome of treatment. Be careful that your conversation is not misconstrued as a claim in the future.


Never over publicize outcome of a medical case because it may boomerang and you may get back same quantum of negative publicity.


Lastly, we don't have to be disheartened and change our attitude and behavior as a result of one such unfortunate incident as we have chosen medical profession consciously after properly understanding its merits and demerits. We have to accept that human behavior is unpredictable and somebody has rightly said "Ingratitude is deeply ingrained in human being"