Bengaluru: Renowned Plastic Surgeon allegedly Commits Suicide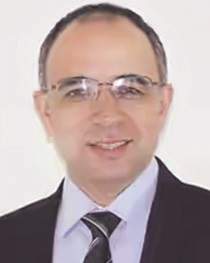 BENGALURU: Dr Ashok Raj Koul, a renowned plastic surgeon working with Sparsh Hospital in Narayana Health City allegedly ended of his life by jumping off the 10th floor of his apartment building.
The incident took place on Monday afternoon when Dr Koul returned home from the hospital. Hindu reports that Dr Koul first parked his car then he went straight to the the 10th floor instead of going to his flat, which is located on the fifth floor, and allegedly jumped off the building.
The security guard of the building soon discovered the doctor lying dead. He quickly alerted his daughter who was inside the flat. Koul was rushed Narayana Hrudayalaya where doctors declared him brought dead.
The reason behind the suicide is not clear as the police has not found any suicide note from the body. The police is questioning the family and other colleagues to determine the possible reasons for his death  but nobody has any clue behind his suicide attempt.
"His wife is an anaesthesiologist in Hosmat Hospital. They have two children. One is abroad and the second is in 10th standard. Preliminary investigations indicated that there was no problem in his family life," said the officer. "We went through the CCTV footage and will be going through his call record details to see if it can shed light on what caused him to take the extreme step."
Speaking with the Express a spokesperson from Narayana Hrudayalaya said that Dr Koul had been working in the hospital since 2003, all the colleagues are in shocked of his sudden death. "We are not aware of any personal or family issues as he never shared them with any of the staff," he added.
"He was his usual self in the morning when he came to the hospital. We both made our daily rounds in the ward and he even performed two procedures," said Praveen Kumar, a junior doctor informed Deccan Herald. "As the third operation was a minor one, he asked me to take care of it and went home with his daughter who had come to the hospital for a routine check-up. We got to know about the incident around 1.30 pm when his body was brought to Narayana Health."
 Ashok Raj Koul headed the Department of Plastic, Cosmetic, Microvascular and Hand Surgery in Sparsh Hospital, Narayana Health City in Bommasandra . According to Sharan Shivraj Patil, Chairman and Chief of Orthopaedic Services, Sparsh Hospitals, Dr. Koul was one of the star surgeons in the hospital, and one of the celebrated plastic and re-constructive surgeons in India.