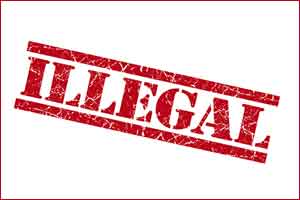 New Delhi: Taking cognizance of the mushrooming of many unauthorized dental courses by unauthorized authorities/Institutions across the country, the Dental Council of India was recently seen issuing a warning to the respective state government organizations as well as the state dental councils in this regard
..The information of unauthorized courses in dentistry conducted in different states by unauthorized Institutions come to the notice of Dental Council of India from time to time which is a cause of serious concern as it directly pertains to the health status of the individual and the society at large. It may prove to be a huge hazard to the patient's oral and dental health as these courses might be technically wrong and ineffective. This type of courses/training might produce ill-trained and incompetent personnel due to which the treatment to the patients might be compromised in standards and quality and also may require corrective retreatment resulting in burden on health and financial resources. Thus, these types of courses are wrong on moral, ethical and legal grounds…
Responding to the news of these unauthorized courses, the council reminded that all those running such courses are liable for punishment by the council
 To run illegal courses/training to dentists may attract the relevant provisions of Section 51 and Section 52 of Dentists Act, 1948, which provides for punishment to such authorities/institutions conducting illegal courses/training to dentists
DCI also reminded the state dental councils to keep an eye open for such fake degree holders and not to give them any registration, adding that such degree holders are also liable for action which as per the DCI act  stands as punishable on first conviction with fine which may extend to five hundred rupees, and on any subsequent conviction with imprisonment which may extend to six months or with fine not exceeding one thousand rupees or with both.
The Executive Committee of the DCI in its meeting held on 6.4.2018, taken the note of the facts that certain person, authority, institution are imparting the dental qualification without any prior and valid permission as contemplated under the Dentists Act, 1948 and regulations made there under and such persons neither entitled for registration nor entitled for any job and are liable to be initiated or taken action under section 47 to 49 of the Dentists Act, 1948 and Revised Dentists (Code of Ethics) Regulations, 2014 or any other law framed by the respective State under their legislative competence by the respective competent authority of the State so as to ensure the prevention of such malpractices and also to ensure that any dental qualification is awarded in violation of the Dentists Act, 1948 and regulations made there under shall not be a recognized qualification for the purposes of the Dentists Act, 1948.
The notice signed by Dental Council Secretary, Sabyasachi Saha also reiterated what is a valid dental qualification
Moreover, you are well aware that any dental qualification granted by any person / authority / Institution is not valid unless and until it is according to the norms of DCI's Act and Regulations made there-under, the respective provisions of Section 10, 10A and 10B of the Dentists Act, 1948 may be referred to, in this regard.
Speaking to the DNA, Dr Sabyasachi Saha, Secretary, Dental Council of India informed about many short-term dentistry courses have cropped up which are providing these fake dentistry degrees.
"Many institutes/doctors run these month-long certificate courses. The candidates then operate clinics mentioning these courses on their letterheads, thus diluting the system. We are now in the process of streamlining the practices and also making strict guidelines for the courses, which will be released in the coming two months. The doctors providing these courses may also get barred," Saha informed.
The Dental Council of India has been constituted by an Act of Parliament to regulate the profession of dentistry and also to maintain the highest standards of the Dental Education in the Country. It is the statutory and bounden duty of the Dental Council of India to take such steps which are required to be taken for maintaining the highest standards of Dental Education in the Country.
1 comment(s) on Beware of Unauthorised Dentistry Courses: Dental Council of India issues warning