Bihar AES Deaths: Paediatrician Suspended, AIIMS New Delhi to begin research to find Cause of Disease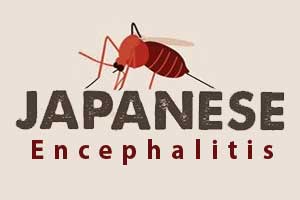 New Delhi: A Senior Resident Doctor deployed at Sri Krishna Medical College and Hospital (SKMCH), Dr Bhimsen Kumar on Saturday was suspended on account of alleged negligence of duty, as the death toll in the hospital due to acute encephalitis syndrome (AES) mounted to 109
The Health Department had deployed Kumar, a paediatrician at Patna Medical College and Hospital (PMCH) to SKMCH on June 19 after the AES Outbreak
"Dr Bhimsen Kumar, a senior resident doctor at the Patna Medical College Hospital, had been directed to report at the SKMCH Muzaffarpur by June 19. He failed to do so and the department has taken a serious note of the lapse. He has been placed under suspension pending a departmental inquiry upon conclusion of which further action may be taken", Principal Secretary, Health, Sanjay Kumar told PTI over phone.
Brain fever caused by AES among children has claimed over 145 lives in Bihar, causing more worry for the Nitish Kumar-led state government. However, unconfirmed reports claimed that the death toll has already surpassed 150.
Chief Secretary Deepak Kumar informed that 12 extra doctors have been deputed at Sri Krishna Medical College from different districts in , of which 4 are from Darbhanga Medical College and Hospital, 4 from Nalanda Medical College and Hospital and 4 from Patna Medical College & Hospital.
Meanwhile, Sri Krishna Medical College Hospital (SKMCH) superintendent, Sunil Kumar Shahi said "AES is known to strike when the summer heat is at its peak and the incidences plummet no sooner than rainfalls lash the area. The same is happening this time and no child has been admitted during the day so far with the complaint even though AES patients, who have been nursed back to recovery, are being discharged continuously".
The Acute Encephalitis Syndrome (AES) outbreak, which according to the state health department has affected about 20 out of the 40 districts in the state, has afflicted more than 600 children since June 1, killing close to 140.
However, Muzaffarpur has been the worst affected where 430 children have been admitted with the brain fever out of whom 109 have died in SKMCH alone while a privately owned Kejriwal hospital has admitted 162 patients and accounted for 20 deaths.
The high number of deaths this year has been mostly attributed to hypoglycemia or a steep drop in blood sugar level which has been blamed on malnutrition coupled with poor children's propensity to consume unripe litichis, plucking these from orchards or picking up the ones fallen on the ground.
AIIMS To begin Research
All India Institute of Medical Sciences (AIIMS), Delhi will soon study the actual cause behind the AES syndrome which is listed under 'unknown category'.
The project is scheduled to begin next month and is funded by the Union Ministry of Health and Family Welfare and India Infrastructure Finance Company Limited (IIFCL) as part of CSR activity.
Center of Excellence and Advanced Research For Childhood Neurodevelopmental Disorders, AIIMS, will be looking after 11 projects out of which, one is to find out how these acute and sub-acute AES syndromes are caused.
In the study, chronic encephalitis syndrome affecting children from 1 month to 18 years of age will be the focus.
While speaking to ANI, Professor Sheffali Gulati, Chief of Child Neurology Division, Department of Paediatrics AIIMS, said, "We have to treat the cases of AES as following the disease, every year mortality rate goes high. This study would help us to know the exact cause behind this."
"We will be doing a plethora of tests and cover most of the viruses, bacteria, fungi, parasites and autoimmune disorders. To deal with cases caused by intake of Litchi, we may add a metabolic screen to understand the aetiology comprehensively," Dr Gulati said.
Comprehensive profile study is crucial because as patients coming to AIIMS with AES are not only from Delhi or Bihar but also include the SAARC region, she added.
"The cases of AES might be linked to litchi but the disease can be caused by a whole plethora of infections and encelophaty situations," she said.
Children, who are getting affected due to AES, are mostly malnourished, she stressed.
"Children of litchi pickers go to the field and eat the unripe fruit. Unripe litchis contain toxins that can cause extremely low blood sugar. They do not have glycogen reserve. The hot weather adds to the loss of water in litchis," Gulati said.
In this particular project, viruses including dengue, chikungunya, malaria, herpes, Japanese B encephalitis, meningitis, E coli, H influenza, pneumonia etc will be studied.