Bihar doctor allegedly assaulted by police for not giving way to their vehicle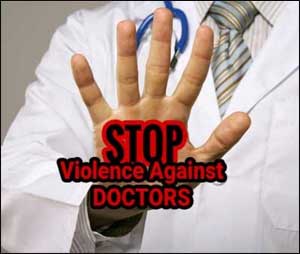 Aurangabad: A doctor's organisation has alleged that police assaulted a doctor for not giving way to their vehicle in Bihar's Aurangabad.
Bihar Health Service Association (BHSA) said, "Aurangabad's police brutally assaulted the doctor, Manish Singh, for merely not giving the pass to a police vehicle in a congested area".
BHSA condemned the act and demanded immediate action against the accused. It said BHSA members will hold a protest if Aurangabad police fail to penalise the culprits.
The doctor, who works at Sadar Hospital in Aurangabad, is currently under medical care.