Bihar: Doctors demand guns to deal with extortionists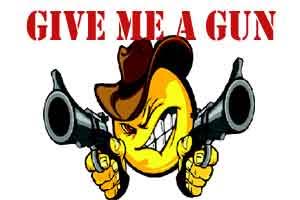 Doctors in Saharsa district of Bihar have announced an indefinite strike to protest against the district administration.

Their demand is equally vocal- an arms license to protect themselves against the extortionists. More specific is the exact reason for the protest-which is delay on part of the administration to let them hold a gun (to protect themselves) as well as the inaction on part of the police in arresting the extortionists.

There have been reported cases of extortion seeking huge amounts of ransom money from them recently. There have been threat calls and extortion demands from gangsters to the medical practitioners in the state. Many doctors have already swung into action by demanding guns; however, they now allege that the district administration is sleeping over the applications.

So, to hold further attention on the matter from the district administration, all the doctors in Saharsa went on indefinite strike from Monday night.

As reported by Indiatoday, Dr Sachchidanand Kumar, president of the Bihar chapter of Indian Medical Association (IMA) said that doctors had gone on strike in Saharsa because the administration had not issued arms licences despite repeated threats from extortionists.

Kumar said that although doctors were being threatened in different parts of Bihar, the situation in Saharsa-Madhepura was alarming. He said that an IMA delegation had met the Bihar DGP recently but the situation had not improved so far.