Bihar: Govt Doctors to take Selfie to mark attendance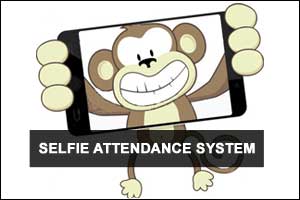 Munger: In an out-of-the-ordinary way of ensuring compliance to attendance protocols, the Munger's District Magistrate has decided to bring in a system to record attendance of all government doctors with selfies.
The action comes in the backdrop of the never-ending complaints that the authorities received about medical personnel being absent in Sadar hospital and Rural Health Centres in the area.
"I have been receiving regular complaints for a long time about personnel remaining absent or reaching the Sadar hospital and rural health centres late. I have no option but to take the help of technology. So, I've decided to introduce 'Selfie-Attendance System' for all government doctors in Munger district," District Magistrate Anand Sharma confirmed The Telegraph.
"The doctors will mark their attendance directly from their mobile devices. In this way, the district administration will not only get the doctors' real-time location but also their live selfie," he explained.
While hoping this system becomes a success, Sharma added, "Soon, complaints of absence or manipulation in attendance or late arrival records will disappear."
Apart from the above measure, the District Magistrate has directed the civil surgeon to install closed-circuit television cameras in each ward of Munger Sadar Hospital, including emergency, to monitor services of doctors and paramedic staff.
"I received complaints about doctors and nurses not attending to indoor patients at the hospital in spite of being on duty," he said.
Meanwhile, this initiative has been welcomed by the authorities. Speaking to the daily, the Civil Surgeon Yogendra Prasad Bhagat said, "The District Magistrate's directives will be implemented in true spirit."
"But, it is also true that acute shortage of 74 medical officers, including specialists, is badly hampering medical services in the government hospitals and primary health centres in the district," he pointed out.
"At least 74 of 153 doctors' posts are vacant for years in the district. Now, anyone can imagine the pressure and strain on the medical officers deputed for emergency services," the Civil Surgeon added.
Last year, in yet another out-of-the-ordinary way to track the presence of medical practitioners at medical institutions, the state of Andrah Pradesh had proposed to attach Radio-Frequency identification (RFID) tags to doctors and medical staff to track the movement of government healthcare practitioners in the state.
Read Also: Doctors to be tracked like livestock, RFID scheme proposed in AP