Bihar to have new medical colleges,upgraded hospitals:minister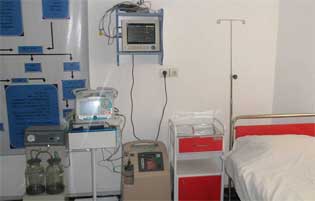 Patna: Bihar health minister Mangal Pandey today asserted that the state was all set to witness massive improvement in medical facilities on account of the NDA being in power here as well as at the Centre.

Addressing a press conference here on the occasion of four years of formation of Narendra Modi government at the Centre, Pandey said "eleven new medical colleges are in the pipeline. Once these become functional, health care scenario will undergo a sea change in the state".

"Our aim is to ensure, with joint efforts by the Centre and the state, that patients from Bihar do not face the compulsion to go outside for treatment and those wishing to pursue a career in the medical field get all the facilities in their home state".