Andhra Pradesh: Orthopedician attacks Hospital Superintendent with HIV infected blood needle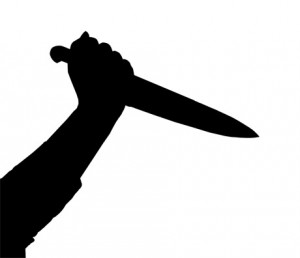 Andhra Pradesh: In an extremely bizarre incident, an orthopedician working with the Proddatur Government Hospital in the Kadapa district allegedly attacked the hospital superintendent with an injection containing HIV infected blood, while the senior was making rounds.
The incident goes back to Friday night, when Dr David Raj,  apparently disgruntled by the Superintendent Dr K Lakshmi Prasad's behaviour towards him, attacked him with an infected injection.  TOI reports that orthopaedician David Raju reached the chambers of Dr Lakshmi Prasad, the hospital superintendent, tried to attack him with a syringe containing the blood of an HIV patient. Luckily, a member of the staff noticed the syringe in his hand and helped Dr Lakshmi Prasad ward off the attack and the tainted blood spilled on the ground. Soon the orthopedician was apprehended by the hospital staff and police was called.
Speaking to New Indian Express, Dr Jayaraj ,Kadapa district coordinator of hospital services, who is investigating the issue, informed that David Raj was upset over being pulled up by the superintendent for dereliction of duties and hence acted in such a manner. He said, "An inquiry report will be submitted to Andhra Pradesh Vaidya Vidhana Parishad and also to the district collector," and added that departmental action would be initiated.  Meanwhile, the local police has also registered a case of  
attempt to murder
 against the government doctor.
Dr David Raj has confessed that he attacked with the syringe, but only to scare the supervisor. He has been asked to go on a long leave, adds Express