BJP leader throws shoes on Duty Doctor: Colleagues gives Ultimatum for Arrest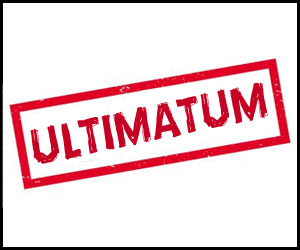 As many as nine attacks on medicos have been reported in past one year in Tripura but there was no exemplary punishment awarded to the perpetrators
Agartala:  All Tripura Government Doctors' Association (ATGDA) and Indian Medical Association (IMA) Tripura chapter issued 24 hours ultimatum to arrest BJP Mandal president of Sabroom in south Tripura Arjun Debnath who has been accused of assaulting an on-duty doctor and thrown shoes on him.
Read Also: Tripura Court convicts surgeon for Negligence
Addressing media here today the doctor bodies' alleged as many as nine attacks on medicos have been reported in past one year in Tripura but there was no exemplary punishment awarded to the perpetrators.
Despite there is an Act to prevent doctors from violence in hospitals and health institutions, there is no change in the situation and still, doctors were the main target.
Read Also: Government Hospitals provide Free diagnostic services in Tripura: Chief Minister
"Since there is no strong action against the attackers of doctors, common psychology has developed in the society that patients in the hospital died only due to the failure of the doctors; hence assault on the doctor is the immediate remedy. Neither the government nor society took a strong stand against the notion. None of the offenders is punished so far in the state," alleged an ATGDA official.
Read Also: 8000 patients treated at Tripura Lifeline Express
Medical Dialogues had recently reported about an assault incident at Delhi' renowned RML hospital where a female resident doctor, who is a postgraduate trainee in medicine department Dr RML hospital, Delhi was allegedly beaten mercilessly by the relatives of the patient.
In response to the incident, the students and doctors from Dr RML hospital ensued protests. Federation Of Resident Doctors Association India (FORDA) has also extended support to the victim doctors and the protestors.
Read Also: RML Hospital: Patient's family assaults female Resident doctor